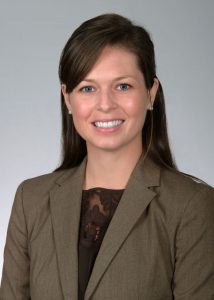 Hailey James, MHA, was named the assistant administrator for Inpatient Operations and Excellence in September. Hailey joined Hopkins two years ago as a business services analyst following the completion of her administrative fellowship at the Medical University of South Carolina. Earlier this year, she served as the interim chief of staff for the department. In her new role, she will work closely with the Vice Chairs for Inpatient Operations and Quality, Safety and Service and Medicine nursing leadership to support faculty and staff in the mission to provide effective, efficient and patient-centered care in the department's inpatient areas. Hailey is also the administrator for the Johns Hopkins biocontainment unit.
A transplant from Michigan, Hailey considers Charleston, SC her hometown. She graduated summa cum laude from Winthrop University with a bachelor's degree in political science and was the first honor graduate in her MHA program at the Medical University of South Carolina.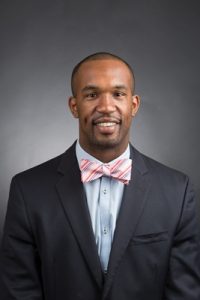 Darren Brownlee was named the assistant administrator of Ambulatory & Access Operations in September. In this role, he will provide direction for and assist divisions with ambulatory operations, as well as oversee strategies to improve patient access throughout the department. Darren is a double graduate of Hofstra University with a bachelor's degree in Psychology and a master's in Health Administration. Darren began his professional career in New York before being the recipient of a competitive Post Graduate Administrative Residency with the Johns Hopkins Health System. During his residency he rotated between various departments and projects for the next 16 months to later accept a position with the Department of Surgery as their Clinical Operations Project Manager where he provided leadership, direction, regulatory support and guidance throughout inpatient, outpatient and patient access operations.
Darren is the president of the National Association of Health Services Executives (NAHSE), Baltimore Chapter, a member of the Alpha Phi Alpha Fraternity, a "big" for Big Brothers Big Sisters of the Greater Chesapeake and serves on the board for Emerging Leaders United (ELU) under the United Way.