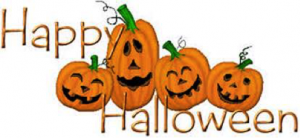 As the leaves change and we enter the holiday season, now is the perfect time to get outside and enjoy the crisp fall weather. I hope you and your families are able to take time away to enjoy the fall foliage. Please have a safe and happy Halloween!
Sincerely, Ron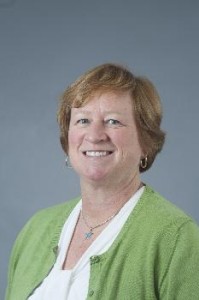 Kelly Caslin has been appointed Director of Nursing for Neurosciences and Psychiatry effective November 15. Kelly earned her bachelor's in Nursing from Towson University and a master's in Nursing and Health Systems Management from Hopkins.
Kelly began her nursing career at Hopkins in the Department of Medicine as a clinical nursing intern on Halsted 4. After she transferred to the MICU in 1989, she progressed through the ranks to become a senior clinical nurse/NC III in the MICU and Osler 4; nurse educator & nurse manager (Osler 4, 2007-2013) and assistant director of Nursing (2013-present).
Kelly has been integral part of the DOM and while we congratulate her as she embarks on her new role, she will be sorely missed by her colleagues.
Department of Medicine Service Excellence Champions
The Department of Service Excellence has asked each unit in the DOM to identify Service Excellence Champions. These champions are ambassadors to the Department of Service Excellence for all matters relating to the patient experience and patient and family centered care. These individuals were chosen by their managers because they are engaging, self-motivated and service oriented. They are the men and women building the culture of service at the local level. This is done by modeling the Johns Hopkins Health Systems core values, facilitating Language of Caring trainings and assisting with implementation and continuation of best practices in tandem with the patient experience coach for the DOM, Jade Hewitt.    The Service Excellence Champions range in their primary role. Clinical customer service representatives, unit associates, nurse managers, clinical customer service coordinators, clinical technicians, nurses and project coordinators have all risen to the occasion. The Service Excellence Champions are essential to the success of improvement of the patient experience in the Department of Medicine. Please join in thanking them for their efforts and supporting them in their responsibilities.
Department of Medicine Diversity Council 1st Annual Winter Drive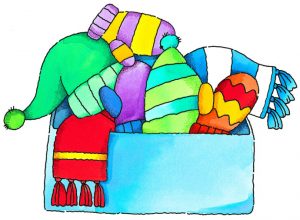 October 26– November 13, 2015
Bring in your coats, sweaters, scarves, gloves, hats and warm socks
All sizes accepted
Collection boxes will be present in all Medicine unit break rooms
Help a family keep warm this winter!
Any questions, please email Jodi Mitchell at Jkapper2@jhmi.edu
JHH Safety Conference Video Winners
First place: Nelson 6/Longcope for VTE Prophylaxis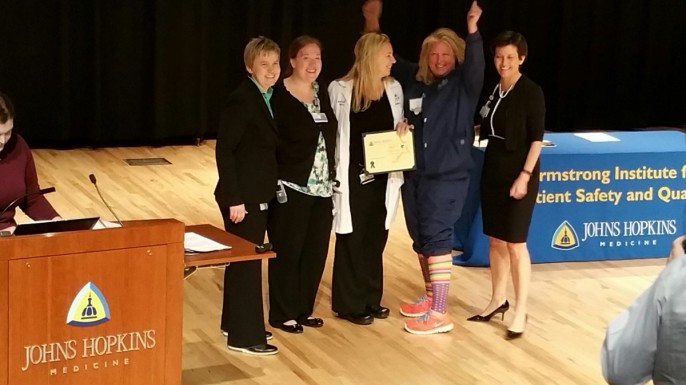 https://www.youtube.com/watch?v=hVlUOfUlT84&feature=youtu.be&list=PL6ShoiJMrpsfN5qcaqsgzcXu6Wg2x91h7
Second place: PCCU, Bloomberg 5 South for Purposeful Rounding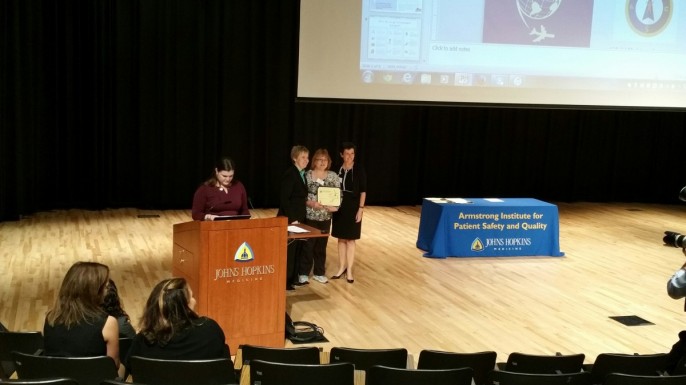 To view their video, click here: https://drive.google.com/file/d/0B_xDmoVqJvvIM20wNXpNdm9oWlU/view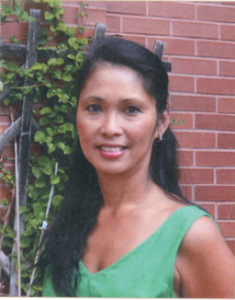 Congratulations to Grace Nayden, RN NCIII, for being named the Peter & Cynthia Rosenwald Star Nurse of the Year!
"We would be lost without Grace," says a colleague in the Coronary Care Unit at JHH. Grace models excellent clinical and leadership skills while helping to ensure that all patients and their families achieve the best possible outcomes in the most patients' lives, as her mentorship has greatly increased the growth and professionalism of new nurses. She takes the time each year to coordinate the Coronary Care Unit's Nurses' Week activities and even administer the staff flu shots. Well-respected and well-liked by patients and peers, "Grace is always available to lend a hand or provide guidance."
Congratulations and thank you to Nelson 8 who became the first unit in the hospital to be green office certified. The unit will be presented with an award from Ron Peterson at an event on November 18.
A huge thank you goes out to Amanda Dempsey and Amy Coner and the rest of the staff in the PCCU, Bloomberg 5 South for receiving the following compliment:"The care given to my husband was outstanding by Amy and Amanda. In addition, every employee we came in contact with during our stay had a smile on their face, willing to help us in any way they could."