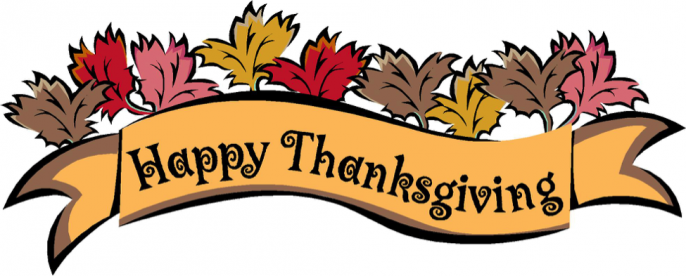 As we take this time to celebrate with those who are dear to us, we want to thank each of you for your dedication and commitment to patient care. Since the summer, our department has seen an especially high census and patient acuity. This brings significant challenges to staffing, bed turnover and safety.  We recognize your hard work and flexibility in meeting these challenges and we are especially grateful for you and your loved ones for the support the care you provide. We hope you have a safe holiday.
Sincerely,
Ron Langlotz and Terry Nelson
Goodbyes
Congratulations to Kelly Caslin
Kelly Caslin, MSN, RN, our former assistant director of nursing for Clinical Operations has been promoted to director of nursing in Neurosciences and Psychiatry. We appreciate the 30+ years of service that Kelly gave to our department in MICU, Osler 4 and Medical Nursing Administration. Kelly's operational insight has been appreciated in our department and hospital.  Her most recent work with the GE throughput project will soon be applied as we endeavor to identify three potential discharges by noon on each unit. Kelly has promised to be a valuable colleague to medicine for our patients who also have psychiatric co-morbidities.
Appreciation to Rita Moldovan
We miss Rita Moldovan, DNP, RN, palliative care clinical nursing specialist. Rita's last day was October 30. Rita was a change agent for 16 years in helping us have better patient and family-centered care for patients. Rita's work on our medicine units, most recently on MPC, and around the hospital helped us learn how to have difficult conversations with our patients and their families and ask, "What are wishes of THIS patient?"  By working with comfort care order-sets, patient advocacy and advising, Rita's feedback into emotional issues at the heart of human existence were helpful to caregivers. Rita's teaching to faculty, staff and students was appreciated. We wish her the best in her future endeavors.
Goodbye to Victoria Oliver
On Nov. 6, we said goodbye to Victoria Oliver, RN, MS, nurse manager of Nelson 7. Victoria's work in the Department of Psychiatry, PCCU and most recently, as a nurse manager on Nelson 7 showed her variety of clinical areas and expertise. During Victoria's time on Nelson 7, she oversaw the unit's move from 4 to the renovated Nelson 7. During that move, the unit's monitor capacity had to be downsized from 20 to 12. The unit retained alignment with the Thayer service. We wish Victoria the best in her nurse manager position at her former hospital in Atlanta.
What's New?
Patient Assignment Acuity System
A new patient acuity system to allow safer and more equitable, criteria-based assignments is being rolled out slowly in the department after a successful pilot on Nelson 6 and Nelson 3. The project started as a performance improvement effort with collaboration by Nelson 6 and Nelson 3 nurse managers and senior nursing staff, our medicine nursing informatics coordinator, medicine information system analysts, a human factors engineer and our former Director of Nursing Karen Davis. The project will be presented to the Johns Hopkins Management Committee in December.
Infusion Centers
The infusion centers on Osler 6 and the Sickle Cell Infusion Center have transitioned to Ambulatory Care for oversight. This change will provide better integration of our hospital's ambulatory care and medical costs. Renovation to move the Heart Failure Bridge Clinic to JHOC 7 Cardiology space will begin soon. Additionally, plans for renovation of the former Pediatric Emergency Department space on Park 1 for the combined IV Infusion Center and Sickle Cell Infusion Center are underway. We appreciate the excellent nursing leadership of these centers by Julianne Chambers, NCIII, RN, Romila Taylor, NCIII, RN and Marilyn Rosenberg, NCIII, RN.  The caregivers in each of these infusion centers represent the best of innovation in clinical practice.
Telemetry Discontinuation Project
We are pleased to see practice integration of the telemetry discontinuation protocol that began several years ago as an idea on Halsted 8 which was further explored, and extensively piloted on Halsted 4 under the direction of Keisha Perrin. The project recognizes that many patients that we formerly retained on a cardiac monitor until discharge were actually at low risk for cardiac irregularities. The project applies evidence-based work and collaboration among prescribers, nurses, and makes use of our electronic order system enhanced by clinical judgment.
Epic News: Bayview go-live Dec. 1
With less than five days until the Bayview Epic Implementation, preparations are in full swing. The Department of Medical Nursing will be sending approximately half of their 125 super users to assist our colleagues. In addition, Donna Beitler and our educator group will be there full-time for the first two weeks and part-time through the rest of December. This experience will help us tremendously as we prepare for our implementation on July 1, 2016. Kudos to Medical Nursing!
Inpatient HCAHPS Best Practices Spotlight -Nelson 4
Huddles are a Best Practice for many reasons, one of the most important being effective communication. Nelson 4 has implemented and sustained this practice for five years. The staff has renamed the practice "rally." It takes place every day at noon led by the charge RN and/or nurse manager Sondra Garlic. Rally is attended by the entire Nelson 4 team, including RNs, clinical technicians, unit associates and clinical customer service representatives. Staff buy-in was garnered by using the time to share information staff members felt was important. This includes:
What has been accomplished thus far
What team members may need help with
Pertinent information for the rest of the team

Discharges
Patients with altered mental status
Patients who are not doing well
Patients in ned of extra support

Discharge barriers and special needs w/regard to patient education
Staff feelings of being overwhelmed or in need of support from the team
Announcements about upcoming changes
Events such as celebrations, potlucks and holiday parties
Nelson 4 has also hosted multiple speakers who come and share information in order to educate staff such as pharmacy, nursing educators and service excellence.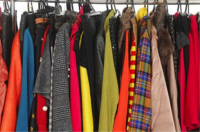 The Department of Medicine Diversity Council First Annual Winter Drive has been EXTENDED through Thursday, December 3! Bring in your used coats, sweaters, scarves, gloves, hats and warm socks! All sizes accepted. Collection boxes will be present in all medicine unit break rooms. Help a family keep warm this winter!
Any questions, please email Jodi Mitchell at jkapper2@jhmi.edu
A huge thank you to the following nurses and staff who received compliments this month:
Nurses and staff of Nelson 3
Nurses and staff of Nelson 6: "I have to say the 6th floor staff, and especially the nurses and techs that took care of my daughter went beyond my expectations. They weren¹t good, they weren¹t great…they were OVER THE TOP FABULOUS. We have and will continue to tell the world of our experience at Nelson 6."