Johns Hopkins University recently inducted 16 new members into its Society of Scholars, a society that recognizes former postdoctoral fellows, postdoctoral degree recipients, house staff and junior or visiting faculty who have gained marked distinction in their respective fields. Three of the newest members completed their residency training right here in the DOM, demonstrating our training program's ability to turn out the best of the best.
These members include the following: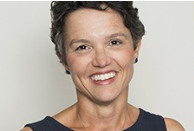 Katrina A. Armstrong, MD, is an internationally recognized investigator in medical decision making, quality of care, and cancer prevention and outcomes. She is the Jackson Professor of Clinical Medicine at Harvard Medical School and chief of the Department of Medicine and physician-in-chief at Massachusetts General Hospital. Prior to her appointments at Mass General, she was chief of the Division of General Internal Medicine, associate director of the Abramson Cancer Center, and co-director of the Robert Wood Johnson Clinical Scholars Program at the University of Pennsylvania. Dr. Armstrong's research interests include personalized approaches to breast cancer risk and cancer prevention, and innovation in comprehensive primary care. Dr. Armstrong received an MD from Johns Hopkins in 1991, where she completed the Osler Residency Program in internal medicine and served as chief resident in the Department of Medicine from 1995 to 1996.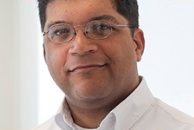 Alain G. Bertoni, MD, MPH, is a professor and chair of the Department of Epidemiology and Prevention at Wake Forest School of Medicine, where he also has an appointment in the Department of Internal Medicine's section on general medicine. Dr. Bertoni focuses his epidemiological research on diabetes, cardiovascular disease, and disparities in health and health care. He joined the Wake Forest faculty in 2001 after completing his medical and public health training at Johns Hopkins. He earned an MD from the School of Medicine and an MPH from the Bloomberg School of Public Health in 1995 and 1999, respectively, and completed an internal medicine residency on the Osler Medical Service and additional postdoctoral training in general internal medicine and epidemiology.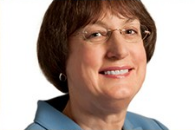 Nancy E. Davidson, MD, is a renowned breast cancer researcher at the University of Pittsburgh. She is the Hillman Professor of Oncology, director of the university's cancer institute, and associate vice chancellor for cancer research. She published key findings on the role of hormones, particularly estrogen, on gene expression and cell growth in breast cancer, and she led several important national clinical trials of potential new therapies, including chemoendocrine therapy for premenopausal breast cancer, with funding from the National Institutes of Health, Department of Defense, Breast Cancer Research Foundation, and Susan G. Komen for the Cure. She conducted her residency at Johns Hopkins from 1980 to 1982, and served on the Oncology faculty from 1986 to 2009.
For more information or to see the other inductees, visit: http://hub.jhu.edu/2016/04/12/society-of-scholars-2016