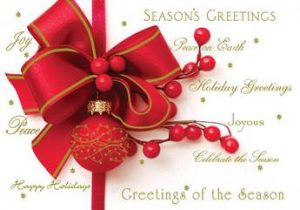 Dear Nursing Staff,
I want to thank you for another amazing year within the DOM. The care you provide our patients and their families is second to none. I wish you the very best for the New Year and a Happy Holiday season.
Sincerely,
Ron
Nursing Unit Moves
On Wednesday, December 14, the Hospitalist unit moved from H2O2 to Meyer 8. The unit capacity remains 24, and the nurse manager is Cindy Rutledge. Many Hospitalist offices moved to the Meyer building as well. Due to the closure of H2O2, the Brancati office moved to the former office of the MEG service on Osler 4. 
On the same day, Halsted 4 moved to Meyer 9. The new nurse manager of Meyer 9 is Candice "Candy" Zabko. Meyer 9 bed capacity will increase to 22 and beds will be shared between the MEG service and Palliative Care Services who also have offices on Meyer 9. Both units were beautifully renovated to have only private rooms, four negative pressure airborne rooms and up to 10 telemetry patients.
Teamwork was evident on moving day with many administrative personnel from JHU and JHH working alongside clinicians to facilitate the move.
Transport Note: All staff must be aware that patient transport to and from Meyer 8 and 9 should be through the second floor or basement. Travel from Halsted and Osler hallways also brings one to the Meyer elevators that can be used to access the units. Non-emergency pedestrian traffic to and from the units via the Zayed building should be via the main floor. Emergency transport processes can be communicated by the unit charge nurses or medical shift coordinator.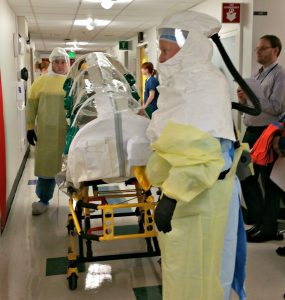 Biocontainment Unit Drill
On Thursday, December 15, the Osler 8 Biocontainment Unit held a functional drill involving a volunteer patient representing symptoms of Ebola. The patient was transported from Johns Hopkins Bayview Medical Center ED to the JHH loading dock and BCU. Multiple services were activated to maximally drill communication and procedures. Observers from the state were on site. Feedback from those involved in the drill was solicited for improvement opportunities. The drill was deemed a success, and cooperation and teamwork were evident. 
A huge thank you goes out to the following nurses and staff who received compliments this month:
Basia Atkinson-Barr, nurse on Bloomberg 5 South-PCCU
Shirley Trieu, nurse on Bloomberg 5 South-PCCU
Belinda Sterrett and Sasha English, staff on Bloomberg 5 South-PCCU
Amanda Alexander, nurse on Bloomberg 5 South-PCCU
Dr. Joseph Marine, Basia Atkinson-Barr, Cara McComas and Samantha Gary, physician and nurses on Bloomberg 5 South-PCCU: "Exemplary is the only word that describes them."
All nurses and staff on Nelson 6
Keith Brenner, staff in Endoscopy
Emmanuel, nurse on H2O2: "He lit up the room when he came in."
Stephanie, nurse on Zayed 10 East-MICU