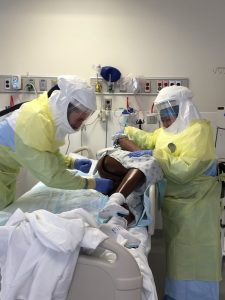 Spring is finally here and the BCU has been in full swing gearing up for a season of preparedness activities. In addition to our regularly scheduled training activities, we have participated in several exciting events since our last post.
The BCU welcomed Eric Toner from the Center for Health Security as our guest speaker at the quarterly staff meeting on February 24. We are incredibly excited that the center has rejoined Hopkins and look forward to collaborating with them on future preparedness projects.
On March 10, the BCU team joined Jonathan Zenilman and Maryam Keshtkar Jahromi for a visit to the United States Army Medical Research Institute for Infectious Diseases (USAMRIID). USAMRIID is renowned for its expertise in highly infectious disease research and we look forward to working with them on infection control issues as well as potential research collaborations. We toured "the Slammer," the nation's original biocontainment unit that was built in the 1970s, as well as Fort Detrik's famous "Eight Ball," a one-million liter steel sphere that was used to test biological weapons during the cold war. We were also able to see the construction site of the new USAMRIID research building which will house some of the world's largest and most advanced biosafety level 4 (BSL-4) laboratory space.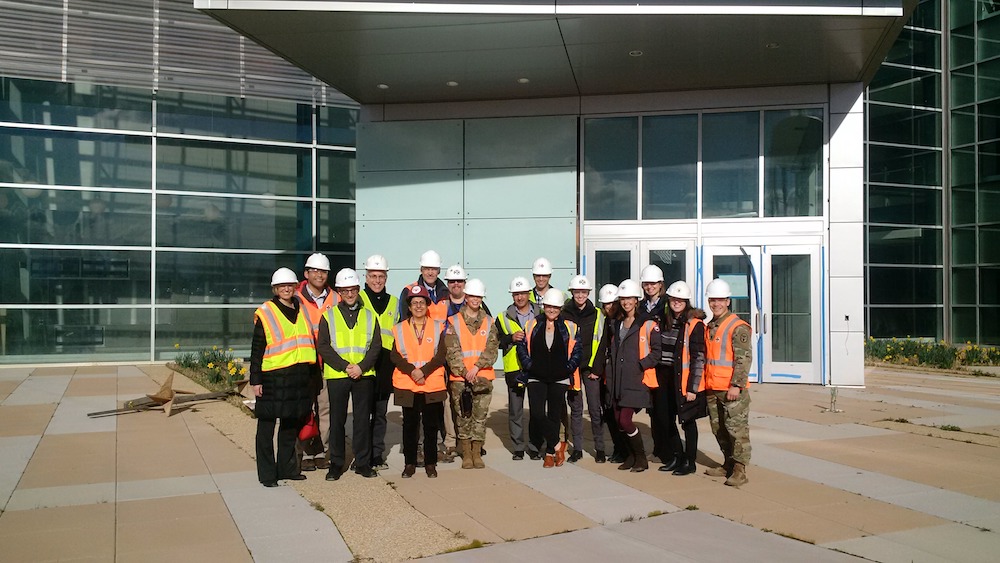 The BCU is preparing for a large federal drill in April, during which several simulated patients will be flown from West Africa using a new containment transport system. On arrival to the U.S., the simulated patients will be transported to five of the nation's Regional Ebola and Special Pathogens Treatment Centers. As the Region 3 center, we will be transferring two of the simulated patients to JHH. This is a wonderful opportunity to showcase our capabilities to the State Department, the Assistant Secretary for Preparedness and Response, as well as our other federal and state partners.
The BCU would like to say a special thank you this month to Howie Gwon. Howie is retiring as the senior director of the Office of Emergency Management. Among his many contributions to Hopkins and the state of Maryland, the "Master of Disaster," as he is affectionately known in the preparedness world, was instrumental in creating the BCU and in helping to secure our current state and federal funding. Thank you Howie - We would not be where we are today without you!
-Brian Garibaldi, Associate Director of the BCU