Now that the cold weather is leaving, it's time for baseball! I hope you will have an opportunity to participate in the JHH Nursing Orioles baseball game on May 5. Information regarding the game will be provided by your nurse manager. 

Kudos to Endoscopy, Hospitalist and the PCCU units! DOM Magnet and nursing leaders successfully presented to the entire Johns Hopkins Nursing Leadership Teams regarding MAGNET and how nurses achieve the hospital's STRATEGIC PRIORITIES using our Professional Practice Model: We Care, We Influence, We Excel and We Empower. Clearly, the DOM is leading from the front and a shinning star of best practices.
Endoscopy--Annie Doucette, NCI

M

& Neysa Ernst, nurse manager

Meyer 8--Holley Farley, NCIII & Cindy Rutledge, nurse manager

PCCU--Noelle Mills, NCIII & Allison Olazo, nurse manager
-Ron
Congrats!
The CCU just celebrated one year without a catheter associated urinary tract infection. The unit enjoyed breakfast courtesy of HEIC on April 24. Best practices to help achieve success has been discontinuation of Foley catheters as soon as possible and, if not possible, the staff have been performing every four hours cleansing around the catheter insertion area and addressing diarrhea problems.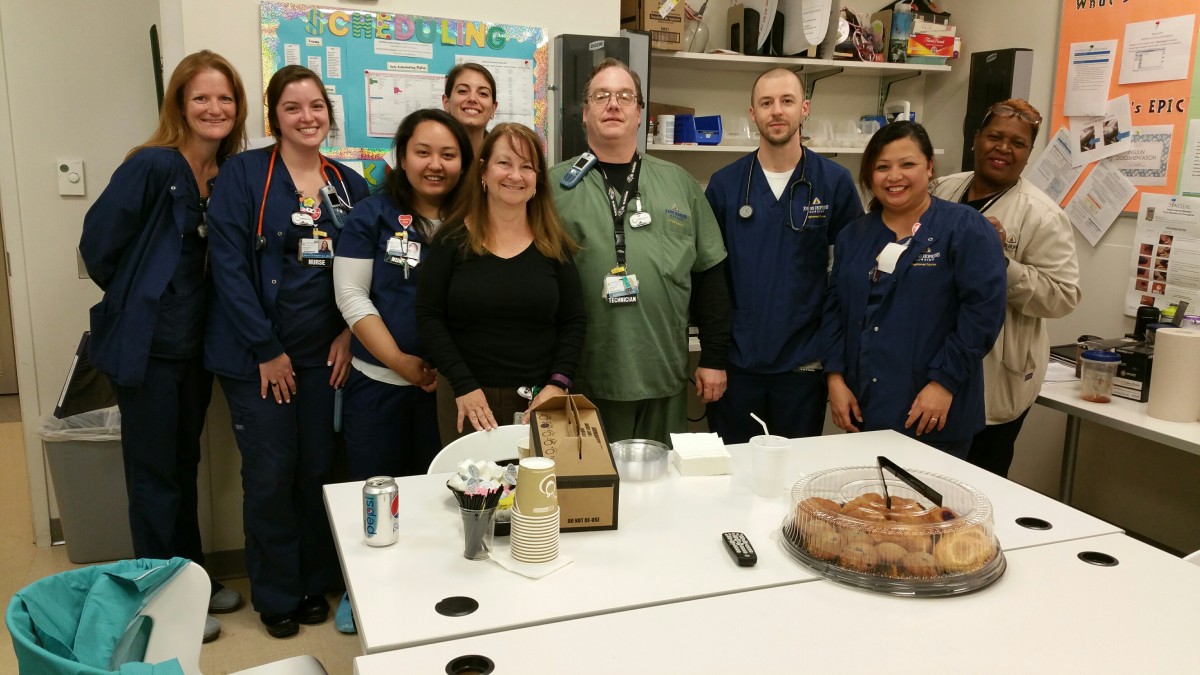 On April 19, Baltimore Magazine saluted 50 outstanding nurses across 19 categories for their contributions to healthcare. Our own Constance (Connie) Golding, NCIIE, MICU was given an award for her work in the Intensive Care category. Additionally, Karen Davis, Ph.D, RN, vice president of Nursing at Howard County General Hospital, and formerly of Medical Nursing Administration, was given an award in the Management/Nurse Executives category. 
For the full list, visit: http://www.baltimoremagazine.com/top-nurses-2017
Patient Positioning Devices
Enjoy this video by Amanda Owen, specialty nurse for wound care, Lindsay Ricketts, NCIIE from Medical Nursing and PCCU and Katie Padgett, NCIIE, also from PCCU. It includes helpful tips on wound health such as turning, moisture containment, mobility, fluid and nutrition and friction avoidance.
https://www.youtube.com/watch?v=hwebp3qsztA&feature=youtu.be
Donna Bietler and Neysa Ernst attended the 13th annual golf outing supporting the lifting up mission.