I am delighted to invite your cardiovascular fellows and young faculty researchers to apply to attend the 13th Annual Northwestern Cardiovascular Young Investigators' Forum (NCYIF), which will take place at the Warwick Allerton Hotel - Chicago from October 12-15, 2017. This Forum is a unique educational opportunity designed specifically for Young Investigators conducting basic or clinical research on arrhythmias, atherosclerosis, heart failure, hypertension, ischemic heart disease, thrombosis, and valve disease.
Eligible participants include:
Junior Faculty

MD or DO Investigators who have completed a cardiovascular disease fellowship within the past five years and have an academic appointment of Assistant Professor or Clinical Instructor.

Fellows

MD or DO Investigators who are actively enrolled in an accredited cardiovascular disease fellowship program as of June 30, 2017.
First authors of the top 40 abstracts selected will be invited to present their findings to their peers and compete for recognition and financial awards in Chicago (Jeremiah Stamler Distinguished Young Investigator Research Awards).
View the full Call for Abstracts here: 2017 NCYIF Call for Abstracts or visit www.NCYIF.com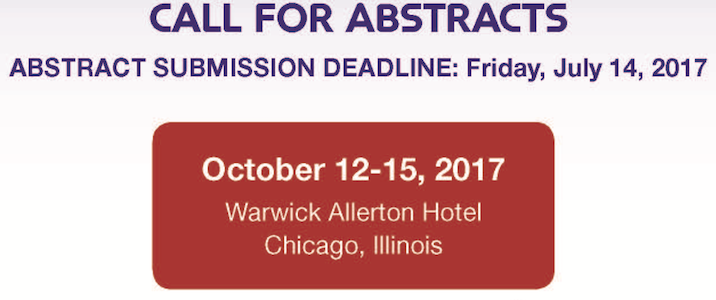 Past NCYIF participants indicate that this is one of the best programs they have attended due to its focus on research, interaction with other Young Investigators, and the mentorship provided by the expert faculty. The deadline for submitting their research is Friday, July 14, 2017 at 11:59 PM ET. If you need additional information, please contact Rebecca Weaver, Director of Operations, with Creative Educational Concepts, Inc. (CEC) toll-free at (866) 360-1717 or via e-mail at rweaver@ceconcepts.com.
On behalf of the NCYIF faculty and planning team, we hope to see your "rising research stars" in Chicago this October. I can guarantee they will have a professionally enriching experience!
-Robert O. Bonow, MD, MS
Activity Chair, Northwestern Cardiovascular Young Investigators' Forum
Max and Lilly Goldberg Distinguished Professor of Cardiology
Professor in Medicine-Cardiology
Northwestern University Feinberg School of Medicine
Editor-in-Chief, JAMA Cardiology
Chicago, IL