In support of Johns Hopkins' education mission, the DOM typically hosts an administrative resident from the Bloomberg School of Public Health for one year during his/her second year of the Health Administration Program. The resident year is marked with many learning opportunities and project management. The goal is to provide exposure to as much of the DOM as possible, yet provide meaningful experience that will contribute to their launch into a health administration career.
This year, we are pleased to welcome Bernadette Sendon and Christopher Sulmonte.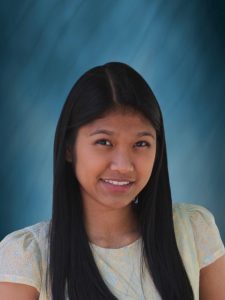 Bernadette, raised in West Covina, California, graduated with honors from the University of Pittsburgh in 2015 earning her bachelor's degree in biological sciences with a minor in chemistry. Throughout her undergraduate career, she worked as a student research assistant in a rheumatology lab processing clinical samples for a large biorepository funded by the NIH. Bernadette also taught an undergraduate organic chemistry lab section for two years. 
During her summer break in 2012, Bernadette volunteered full-time in the cardiology department at children's hospital Los Angeles. She functioned as a patient navigator and assisted with administrative matters. Her experiences in the hospital inspired her to strive to help provide optimal patient care and improve the overall operational efficiency of the department. 
Upon graduation, Bernadette was hired as laboratory manager of the rheumatology lab where she worked as an undergrad. She was solely responsible for all research and administrative tasks within the lab. In addition, she continued teaching an organic chemistry lab. Bernadette is highly interested in combining evidence-based practice and innovation to improve the quality of patient care. With her experience in improving workflow efficiency in research, she is excited to test her skills in the continuously evolving field of healthcare.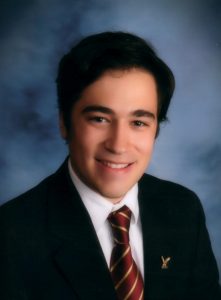 Christopher was born and raised in Abington, a suburb of Boston, and graduated from Boston College with a bachelor's degree in chemistry in 2014. During his time in college, Chris served in various leadership and mentorship roles and focused his attention on becoming a peer leadership consultant through the BC Leaders for Others program. In this role, Chris met with individual organizations throughout the university to tailor action plans for better management among executive boards that addressed their needs.
Following graduation, Chris accepted a position with a research team at Beth Israel Deaconess Medical Center (BIDMC) specializing in clinical trials for critically ill patients. Gaining access to the Emergency Department and Intensive Care Unit, Chris was captivated by the intricacies of management plans for these critical patients. Chris was then promoted to a leadership role, managing day-to-day operations and coordinating staff responsibilities. He found his passion working on multiple quality assurance initiatives and committees for in-hospital emergency response. Chris contributed to efforts relating to staff allocation, resource management and team coordination.
Chris hopes that his time in the MHA program will expand his skills in management and leadership in hopes of running a department or hospital.