As students prepare for the new academic year, the diversity committee is conducting a Back to School Drive for area students. Please send in your donations. The last day to donate backpacks and supplies is Friday, August 25. All supplies will be picked up on Monday, August 28.
–Ron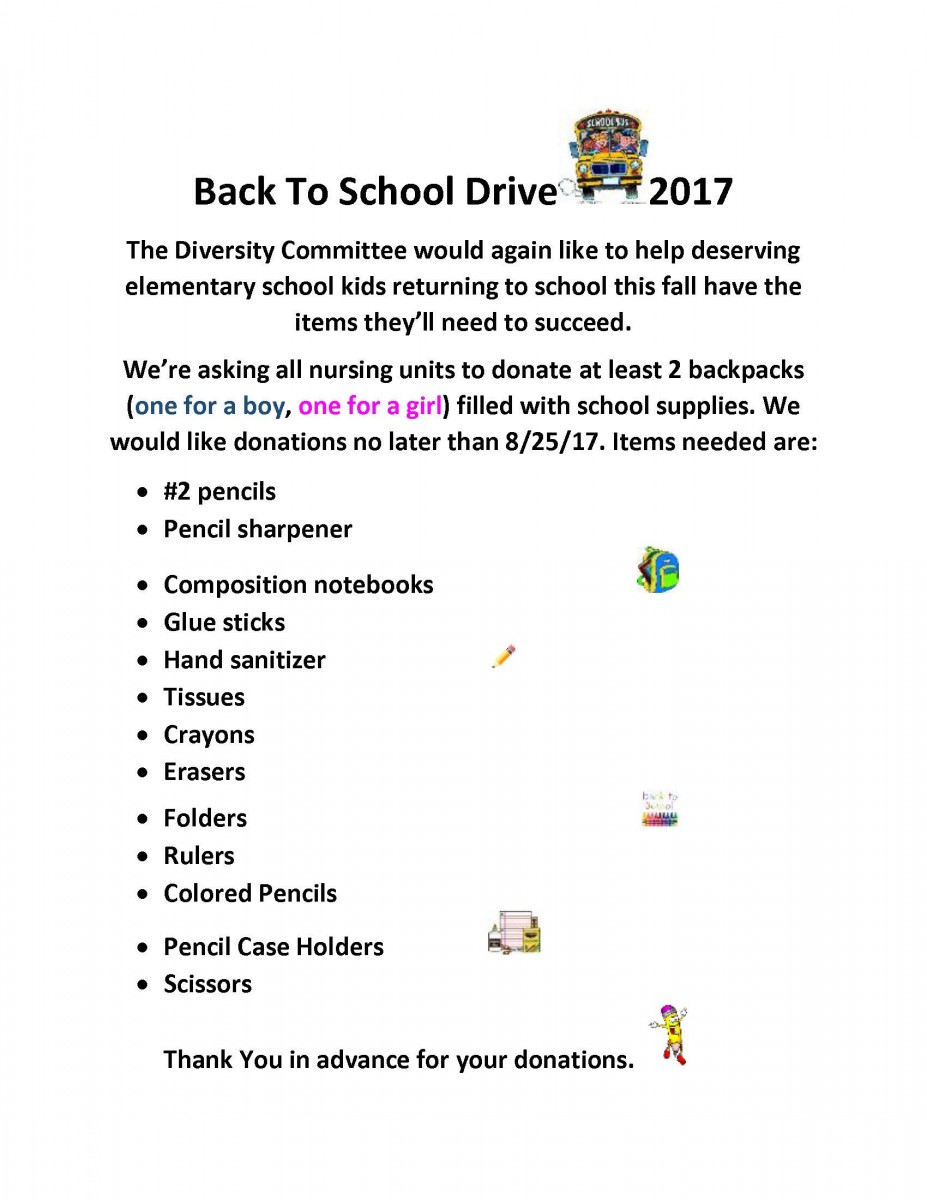 Congratulations to Holley Farley, nurse clinician on the Hospitalist Unit, for receiving a Service Star Award.
Beyond Hopkins

Jenna DiFilippo, nurse clinician in the CCU, will be traveling for 4.5 weeks to Uganda in the West Nile region with Medical Teams International (MTI) to a refugee camp that takes in the Congolese and Sudanese refugees who have been displaced from the wars in these countries. Along with her team, she will provide primary and urgent care for all ages for TB, HIV/AIDS, malaria, cholera, severe malnutrition, meningitis, parasite infections, typhoid, shock/dehydration, chronic diseases, OB care and more. She will also work to further the development of public health programs already in place within these communities and provide education for staff and patients. MTI helps to ameliorate poverty in developing countries and responds to natural disasters around the world. They provide dental clinics and do medical training and medical supply distribution.
"I would like to sincerely thank the CCU, CVIL, PCCU, Cardiac OR and Zayed 5 PACU for their support and diligence in helping me collect medical supplies for my trip--your efforts are appreciated beyond what words can say." -Jenna