We hope you all had a lovely Thanksgiving spent with loved ones. We'd like to take this opportunity to express how thankful we are for each and every one of you and your hard work and dedication to this department.
During this season of giving, we ask that you consider donating to our Holiday Gift Drive: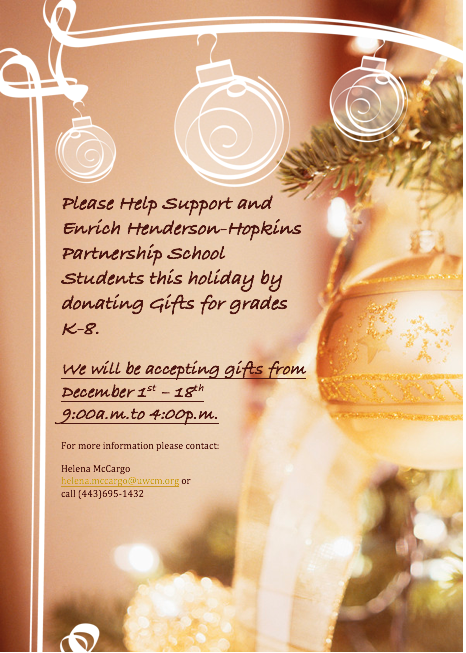 Evening with the Stars was held on Saturday, Nov. 11 and sponsored by JHUSON. The two awardees from Medical Nursing include:

Carrie Outten, RN, BSN, CCRN, Rosenwald Star Nurse of the Year. The award celebrates an ICU nurse at The Johns Hopkins Hospital who goes above and beyond the call of duty in providing compassionate and competent care. Carrie formerly worked in the MICU, but is now a NCIII on MPCU. Her work in a year-long CLABSI reduction campaign was highlighted.

Larissa Bell, RN, BSN, PCCN, Nurse Shining Star. The award celebrates a JHM-affiliated hospital nurse who demonstrates clinical excellence in area of nursing and has made a significant difference to the nursing profession. Larissa is a NCIII on Meyer 9 and was a strong ally in establishing the unit's palliative care program.Annual reviews (3rd photo above) for non-ICU and non-procedure units were held in mid-October.  This was a well-organized all day event.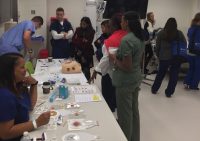 Annual reviews for non-ICU and non-procedure units were held in mid-October. This all-day event included about 400 medical nurses, clinical technicians and Fresenius personnel attended. Nurses were able to complete online surveys, MyLearning updates and Dysrhythmia quizzes.
A huge thank you goes out to the following people who received compliments this month:
Melvin Johnson, EVC staff member on Nelson 5: "I have received excellent treatment from members of the Johns Hopkins Healthcare Team. It has been a 'wow' experience. I especially want to recognize today's housekeeper, Melvin. He went WAY out of his way to boost my spirits…Melvin's extra efforts were so appreciated."