The BCU would like to introduce a new feature of the blog this month, the BCU Spotlight. We will use the spotlight to highlight the contributions of members of the BCU team. This month's spotlight features BCU nurse superuser Sam Gutner.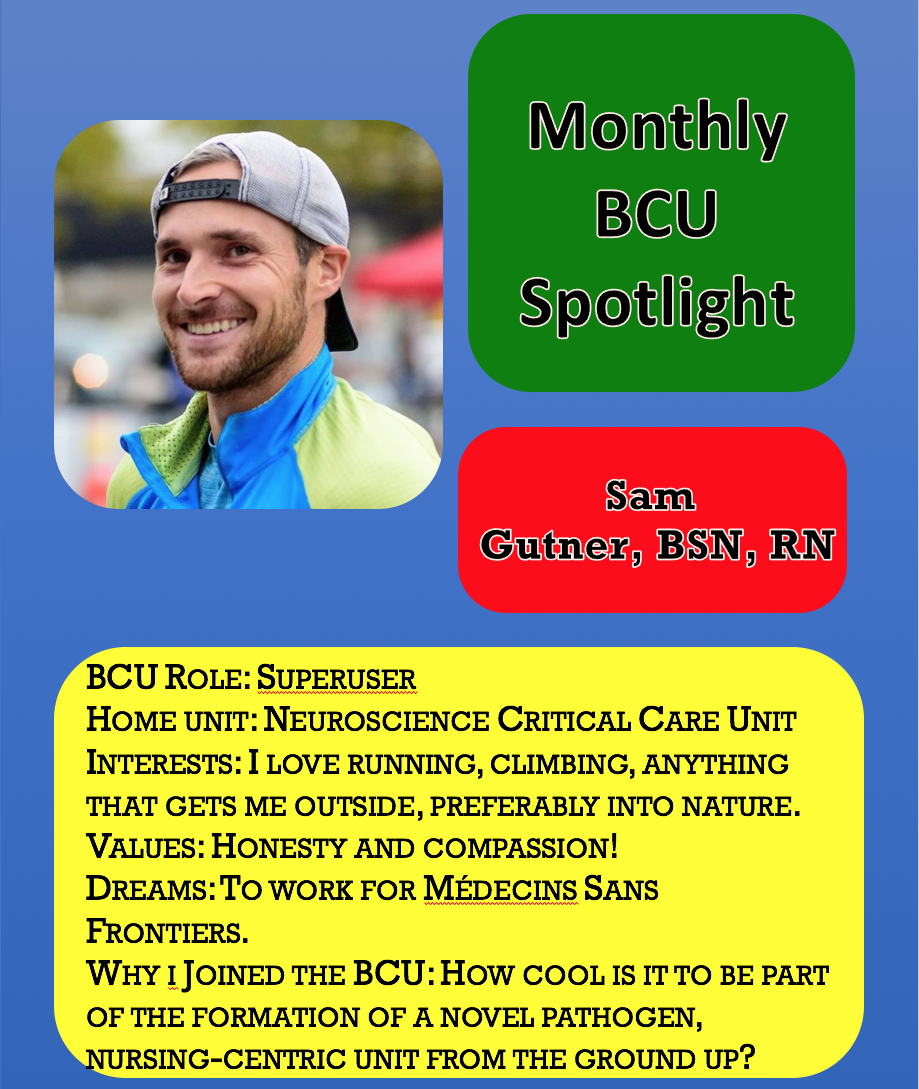 We are excited for our hospital-wide drill on November 30. We will simulate the screening and isolation of a pregnant woman with a suspected highly infectious disease. We will then assess our ability to safely deliver a baby in the BCU under high containment conditions. This will be one of our most ambitious drills yet and will involve a number of stakeholder groups including, but not limited to Lifeline, Gyn/Ob, Neonatology, Anesthesia and HEIC. We will share more information about the drill in our December blog.
If you are interested in learning more about the BCU, or would like to become part of the team, please contact Brian Garibaldi (bgariba1@jhmi.edu).
-Brian T. Garibaldi, Medical Director