As the birthplace for graduate medical education, education is in our DNA. When the School of Medicine was established in 1893 (125 years ago this year) thanks to gifts from Mary Elizabeth Garrett and Johns Hopkins himself, it set the stage for Sir William Osler's educational ideals that brought teaching to the bedside. Today, education happens everywhere.
Education and the chance to interact with trainees may be the most universal mission engaging our faculty. Teaching is an instrumental part of all three arms of our tripartite mission including research and patient care because teaching is what separates us from community hospitals and ensures the longevity of our work.
One of my major goals for this academic year was to change the salary structure for trainees to ensure growth and retention between residency and fellowship. After this barrier was identified, we asked divisions to solve the issue, which resulted in this year's unprecedented fellow match.
In other efforts to retain and recruit promising trainees, the Osler Board operates to support the goals of the Osler Medical Training Program. The board's chair, Mario Molina, made a $1.15 million endowment to our new Physician Scientist Pathway to aid in recruiting and retaining residents with high aspirations for scientific discovery. The board consults on initiatives such as the Society of Bedside Medicine, which aims to "foster a culture of bedside medicine through deliberate practice and teaching, and by encouraging innovation in education and research on the role of the clinical encounter in 21st century medicine."
The Osler Board: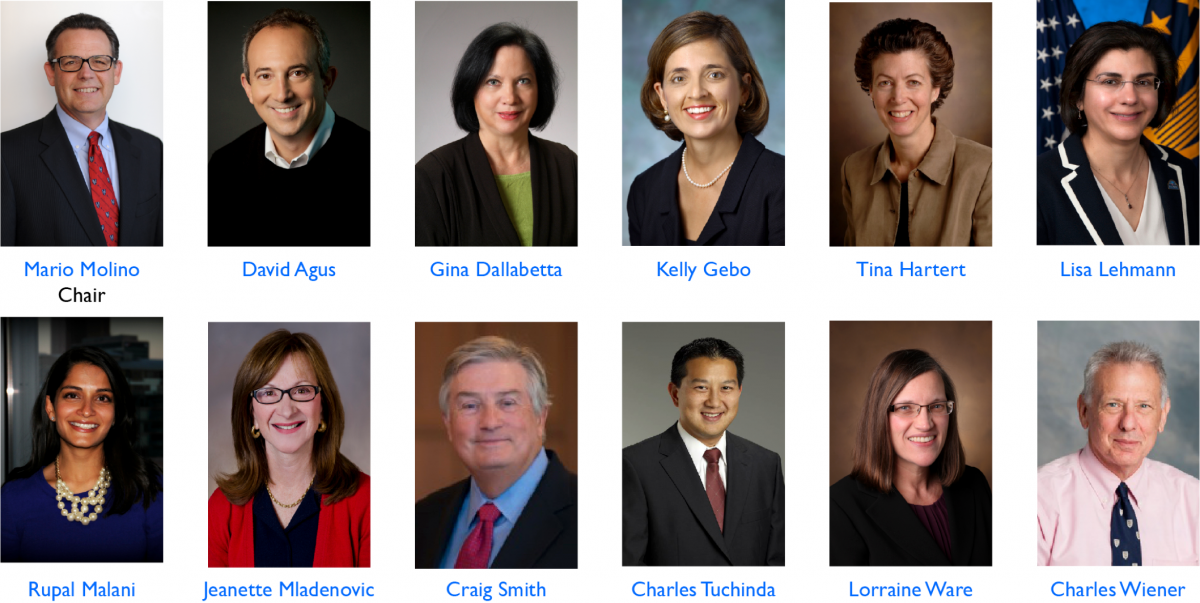 As we continue our efforts to improve education, I recognize that there is always room for more improvement. At this month's Lunch with the Director, I asked faculty members to voice their questions and concerns regarding the topic. As a result of our valuable discussion, we are looking to identify ways to make the education track more appealing in regard to promotion opportunities and distinguish and better utilize teaching resources.
I'd like to thank our team of vice chairs for education: Sanjay Desai, Danelle Cayea and Khalil Ghanem, for the work they have done and continue to do to propel our programs into the future. I'd also like to thank all of our faculty members for teaching in labs, classrooms, at the bedside and everywhere else. You have taken Osler's ideals a step further by teaching wherever you see fit, and it benefits not only our trainees, but our fellow faculty. Education is the key to our future, and I'd say it's looking bright.
-Mark