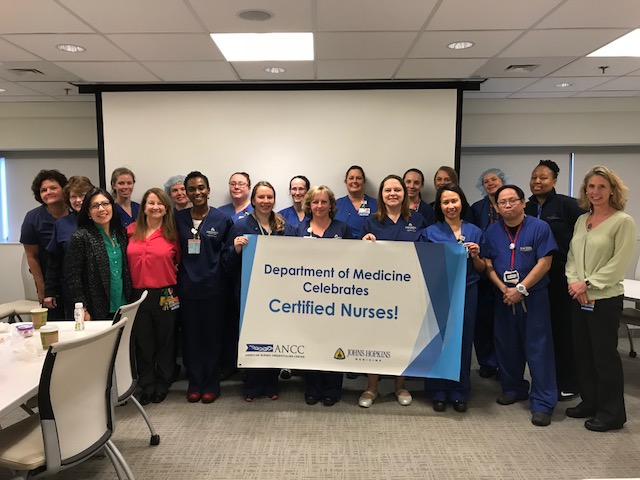 We celebrated Certified Nurses Day on Monday, March 19 with a breakfast honoring our nurses with specialty, subspecialty and advance practice certification. We appreciate your commitment to nursing excellence and the patients you care for. Thank you for all do in the Department of Medicine.
-Ron
Get to Know Cindy Rutledge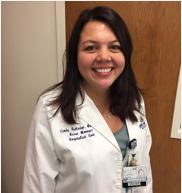 Cindy Rutledge, nurse manager on Meyer 8, was featured in this week's Johns Hopkins Hospital Manager Monday newsletter:
When did you join The Johns Hopkins Hospital and what was your position?
I joined Johns Hopkins on June 30, 2003 as a new graduate nurse on the Hospitalist Unit – back then we were on Jefferson 2. I'm originally from California and came to the East Coast to go to nursing school at Johns Hopkins School of Nursing. I was in a BSN/MSN program with an adult NP focus. I was in a Family Nurse Practitioner program when I started working at Hopkins. I became an NP for a few months but changed my career path.
Why did you choose nursing?
I did clinical research in San Diego for a drug company. I became friends with a nurse practitioner who talked about her job. I admired what she did – patient education, patient care, and understanding disease processes. A recruiter in San Diego told me about the Johns Hopkins BSN/MSN accelerated program.
What is the most fulfilling part of your job?
I love to mentor my nurses. I enjoy helping them see what they are capable of doing, and finding their way in their career. It is exciting to see them grow.
Fun fact or talent?
I speak two dialects of Chinese. Also, I love tennis. I love to play tennis, watch tennis, everything about tennis. When the Davis Cup was played in San Diego, I had the opportunity to be a ball girl. I met tennis legends Andre Agassi, John McEnroe, and Yennick Noah.
Meyer 8 Wins JHM Patient Safety Video Contest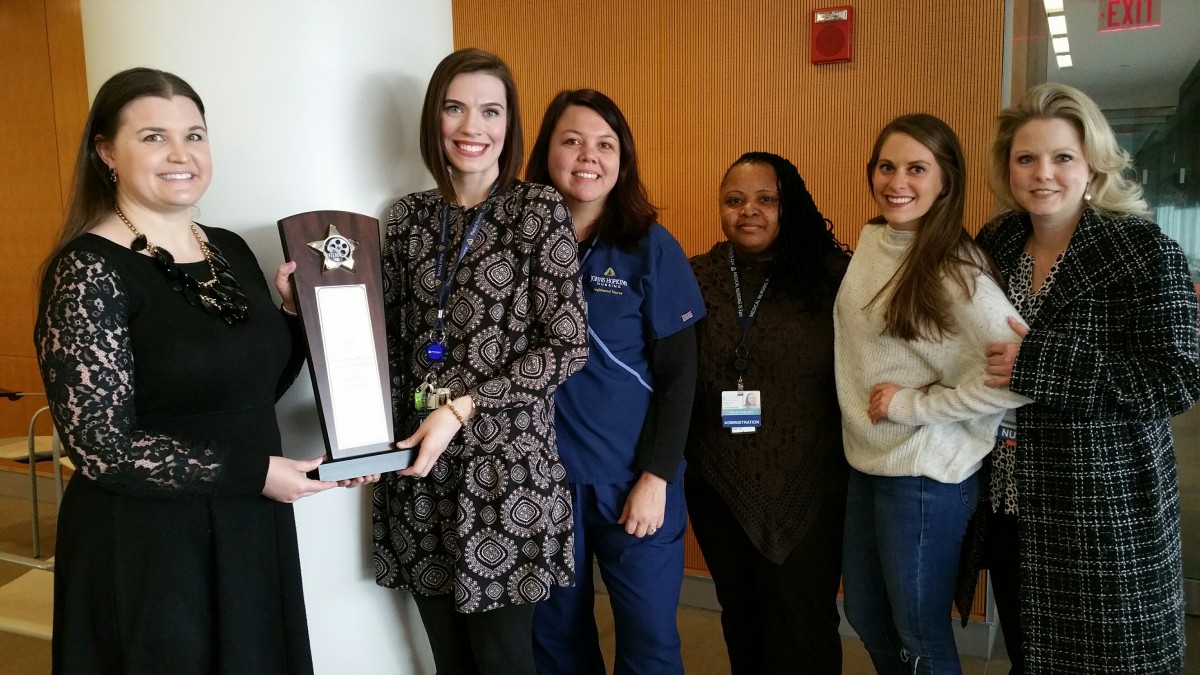 Meyer 8's video tied for first place in Johns Hopkins Medicine's Patient Safety Video Contest for their High Reliability video. Watch the video here.
To see the other winners, visit: http://intranet.insidehopkinsmedicine.org/patient_safety_summit/videos/index.html