Happy Memorial Day! I want to thank all of those who have served our country or are continuing to serve. I hope you are able to take a moment to spend quality time with your family during this special weekend.
THANK YOU for a successful Joint Commission visit! The leadership team and I want to thank you for all of your hard work to ensure we were prepare for our visit. Your contributions and preparations made this visit a success.
Kudos to Nelson 6! Nelson 6 was recently recognized for outstanding and consistent e-handoff by our Emergency Department colleagues. As a means of gratitude, the ED is providing a pizza party for the entire unit.
Congratulations to Nelson 8! This year's DOM House staff Award for Outstanding Inter-Professionalism went to Nelson 8. Kudos to Keisha and the entire nursing team for promoting and role modeling nursing professionalism.
-Ron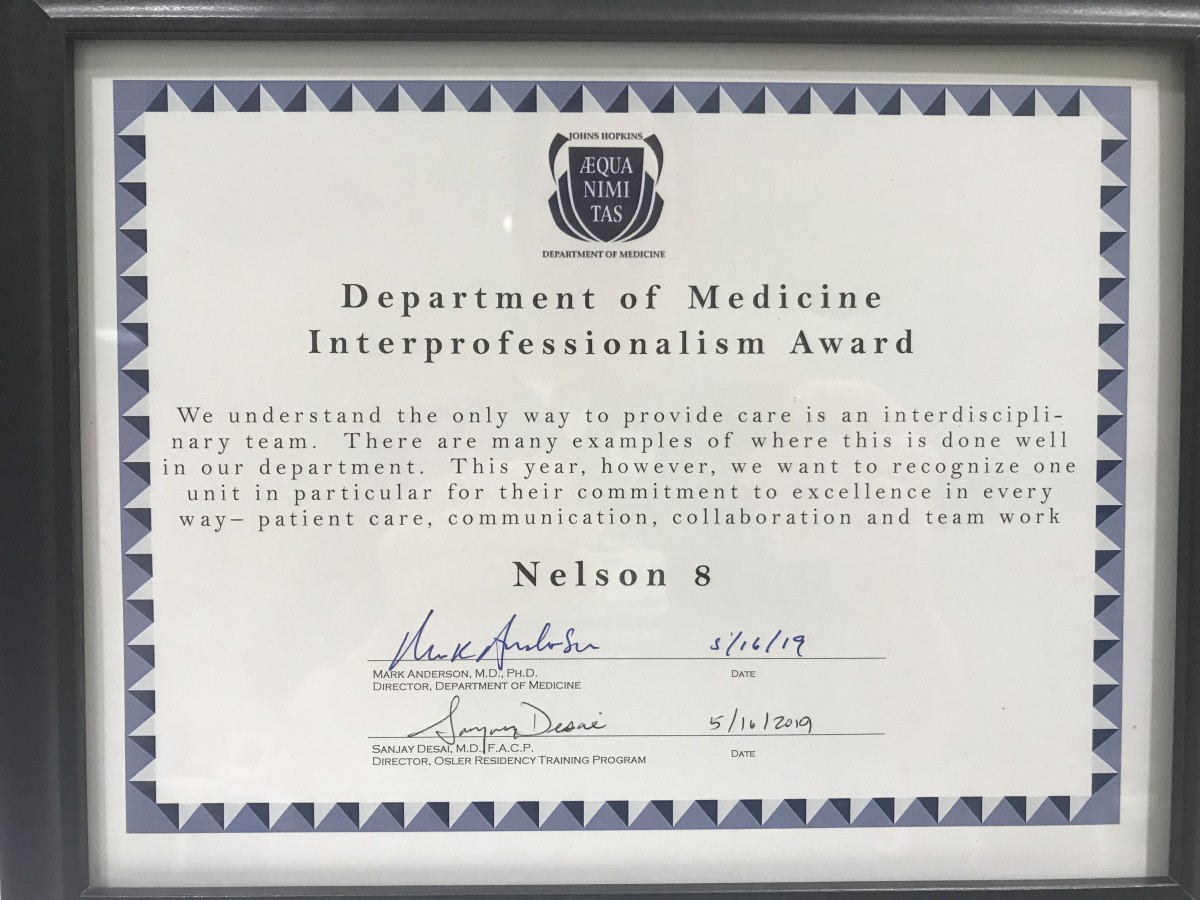 Enjoy the below video in honor of National Nurses Week:
https://www.youtube.com/watch?v=gTMuh6AF3A0&app=desktop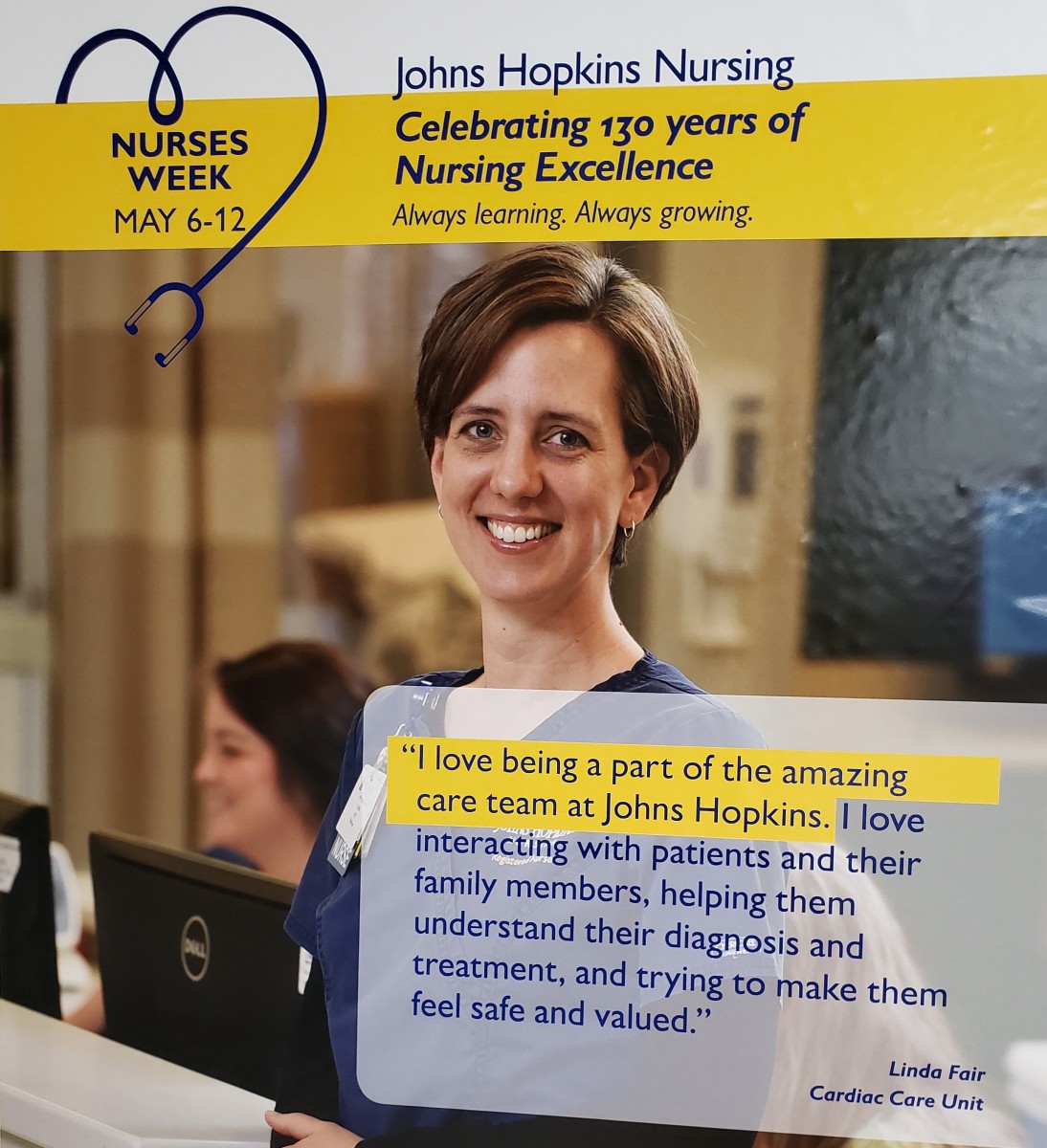 A huge thank you goes out to the following people who received compliments this month:
All nursing staff on Nelson 3: "My wife and I have been very impressed with the level of compassion exhibited by staff at Johns Hopkins. We travel from Cumberland, Maryland and believe it's well worth the trip."
All nursing staff on Bloomberg 5 South-PCCU
All nursing staff on Nelson 4