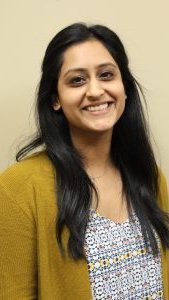 Born and raised in Georgia, Kinjal Kakadiya is a ramblin' wreck from Georgia Tech. She graduated from GT with highest honors and received her bachelor's in business administration, concentrating in supply chain/operations management as well as business analytics.
Kinjal's passion for healthcare initially stemmed as a pre-med student, but after taking a course in healthcare operations, her focus quickly diverted to the behind-the-scenes work of providing efficient and quality healthcare to patients. This ultimately led her to shadow C-suit healthcare executives at Piedmont Hospital in Atlanta where she was able to witness large-scale decisions and understand daily hospital operations. Kinjal worked as a data engineer for an IT firm, where she was able to develop technical skills and tackle difficult projects. She worked on a variety of projects building dashboards for businesses to optimize decisions and performance. By combining her passion for analytics and healthcare, Kinjal hopes to work on operational improvements within healthcare systems while providing better quality of care to patients utilizing data and analytics. Kinjal hopes that the Johns Hopkins MHA program will equip her with the extensive knowledge needed to be a future healthcare leader.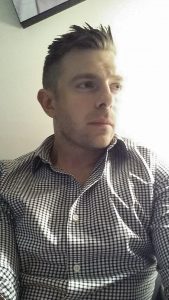 Andrew Michalek began as an administrative resident near the start of the academic year. During that time, he has been involved with business development including concierge medicine and practice acquisition, endoscopy utilization, multi-disciplinary rounding with the lean project and the Johns Hopkins Aramco Healthcare workflow.
Originally from San Antonio, Texas, Andrew earned a bachelor's in business administration with a concentration in corporate finance from Saint Mary's University in Texas. He then traveled to Hong Kong to earn his juris doctorate from the City University of Hong Kong School of Law where he worked as a research assistant and associate before becoming a protection claimant caseworker at the Justice Centre in Hong Kong. He returned to the U.S. to complete his MHA here at Hopkins. Andrew is excited to better understand the operations of such a complex academic medical center, and experience Johns Hopkins' and Department of Medicine's vast pool of resources.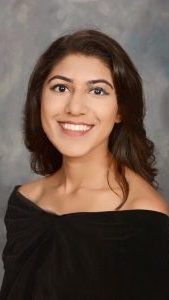 Kanak Vyas is the Department of Medicine administrative resident based out of Johns Hopkins Bayview Medical Center where she has worked on projects in both the inpatient and outpatient setting, focusing on finance, operations and data analytics.
Kanak came to Baltimore from New Jersey where she received a bachelor's degree from Rutgers University. While interning at a hospital, she did a time study to identify leading causes of delay in operating rooms. She also worked at a multi-specialty medical practice where she aimed to improve patient wellness, led performance improvement projects and collaborated and strategized with leadership to be successful under value-based payment models. As she earns her master's in health administration from the Johns Hopkins Bloomberg School of Public Health alongside her residency, she hopes to learn how a large academic medical center comes together to provide the most appropriate care for patients and how technology is and will continue to impact hospitals, providers, administration and more.