The DOM is committed to providing the highest quality experience for all attendees of the DOM Clinical and Education Retreat. In light of the updated guidance for in-person gatherings, the Clinical and Education retreat has been postponed to Friday, May 13, 2022. Mark your calendars and look for additional details as the date approaches.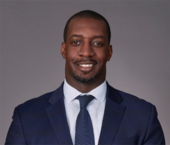 SAVE THE DATE – RETREAT POSTPONED TO MAY 2022
NEW DATE - FRIDAY, MAY 13, 2022
8 a.m. – 1 p.m.
Keynote Speaker: Dr. Torian Easterling