The Johns Hopkins Department of Medicine and the Society of Bedside Medicine has partnered with the Gordon and Betty Moore Foundation to continue the Bedside Medicine Fellows Program started last year. The goal of the fellowship is to create a community of talented clinician-educators and researchers who recognize the value of the bedside encounter in improving diagnostic accuracy and overall patient care. All those interested are encouraged to apply.
The one-year fellowship provides a $35,000 stipend (plus an additional $5,000 for travel) to support a project at the fellow's home institution that promotes diagnostic excellence and the reduction of diagnostic error. It is expected that the majority of the budget will be used to support protected time for the fellowship. Projects can be based in either the outpatient or inpatient setting. Priority project areas include:
History taking and Communication
Physical examination
Clinical reasoning
Shared-decision making
Point-of-care technology
Telemedicine
At least one aspect of the project should address issues of diversity, equity, inclusion and justice as they apply to the bedside clinical encounter and diagnostic excellence.
Eligible candidates include junior faculty (within 5 years of their residency or fellowship training) or fellows in an ACGME-accredited academic program. Applicants must have an MD, DO, MBBS or equivalent. Candidates should identify a mentor at their local institution but will also receive direct mentorship from the Society of Bedside Medicine.
In addition to executing a specific project, candidates will participate in SBM-sponsored activities designed to foster a community of individuals dedicated to bedside medicine and diagnostic accuracy. Fellows will present their work at the annual meeting of the Society of Bedside Medicine and provide quarterly updates to the Society board.
Two fellowships will be awarded in the program's second year. Applicants should send a letter of intent (maximum 500 words) briefly outlining their prior experience and interest in bedside medicine and describing their project proposal to info@bedsidemedicine.org (subject line "Bedside Fellow") by March 1, 2022.
Letters of intent will be judged by the applicant's demonstrated interest and commitment to bedside medicine and the quality of the project. A subset of applicants will be asked to submit a full application due on May 1, 2022. The second class of fellows will be announced in June 2022 with an anticipated start date of July 1, 2022.
For more information about the fellowship and details about the structure of the full proposal, please go to the Society of Bedside Medicine website.
Meet the New Society of Bedside Medicine Fellows for 2022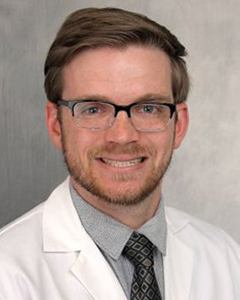 Anderson Marshall, MD, (University of Alabama at Birmingham) was born and raised in Central Texas, and completed his undergraduate and medical school at Texas A&M University. He followed in my father's footsteps pursuing a med-peds residency, and was fortunate to match at the University of Alabama at Birmingham. Through residency he found his passion for inpatient care, quality improvement, and medical education with a focus on point-of-care-ultrasound (POCUS). He serves as the Chief Medical Resident of Quality and Safety at the Birmingham VA Hospital for the 2021-2022 academic year, and will continue at UAB as academic faculty at the VA and Children's Hospitals. Outside of the hospital, hes love cooking (favorite cook book- The Food Lab by J. Kenji Lopez-Alt), hiking, reading (current favorite author- Nathan Lowell), keeping up with college sports, and failing miserably at training his two dogs.
With support from the Bedside Medicine Fellows Program, Anderson is creating and implementing a POCUS curriculum as part of undergraduate medical education for students on their acting-internship. His hope is that with early education in POCUS, we can equip young trainees with another diagnostic skill to serve them at the bedside during their residency and throughout their careers.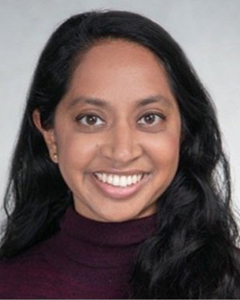 Megha Shankar, MD, (UC San Diego) is an internal medicine physician, educator, and researcher.  She completed her medical education at the University of Illinois, internal medicine residency at the University of Washington, and health services research fellowship at Stanford University/Palo Alto VA. She is interested in promoting social justice with a focus on those who identify as women.
Megha's Society of Bedside Medicine project involves the development, implementation, and evaluation of a reproductive justice workshop based off of the Presence 5 framework for humanism and anti-racism in medicine.