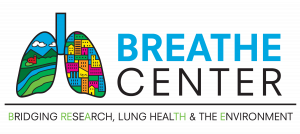 The National Institute for Environmental Health Services has developed and sustained a strong base of children's environmental health (CEH) research projects for more than 20 years. A new program, the NIEHS Collaborative Centers in Children's Environmental Health Research and Translation, builds upon that foundation and aims to establish a national network of centers to develop strategies to translate key CEH research findings to relevant stakeholders. Children's Environmental Health Research and Translation (CEHRT) Centers have been officially funded. The JHU Breathe Center, led by Dr. Meredith McCormack, associate professor in the Division of Pulmonary & Critical Care, received over $4M in funding.
BREATHE - Bridging Research, Lung Health, and the Environment - Children's Center
Project Number: P2CES033415-01
Abstract Text
The Children's Environmental Health Research Centers have made significant contributions to defining environmental risk factors and developing interventions to reduce risk. Successful translation of this work has the potential to amplify discovery to improve the lives of millions of infants and children. The Center for Childhood Asthma in the Urban Environment was established in 1998 as one of the original Centers and has focused on childhood asthma and respiratory disease for over twenty years. The BREATHE (Bridging Research, Lung Health, and the Environment) Children's Center will translate findings, based on our own work and work from other centers, regarding environmental exposures that impact children's respiratory health and interventions to reduce risk. The NIEHS translational framework will be applied to put science into practice with novel, evidence- based communication strategies that inform and engage students, community members, health professionals, and policymakers to reduce harmful exposures and promote children's respiratory health. The Program will be overseen by the Administrative Core (Director: Dr. McCormack, Deputy Director: Dr. Burke) which will provide resources, oversight, and support to successfully translate findings regarding children's environmental respiratory health from science to practice and policy. The goal of the Translation Core (led by Drs. Burke, Galiatsatos and Surkan) will be to develop novel communication tools that build on local, state, and national partnerships. The Kids BREATHE Lung Health Dashboard will display relevant, actionable information with map- based visualization strategies and storyboard techniques to engage the general public. The dashboard will synthesize decades of children's environmental health research findings to communicate knowledge about hazardous exposures, associated health risks, and the potential benefits of interventions. The Lung Health Ambassadors Program (LHAP) curriculum will serve as the foundation upon which we will build a curriculum focused on children's respiratory environmental health. LHAP is a school-based health education program with a goal to educate and empower youth to be advocates for lung health that was established in 2018 in partnership with the Baltimore community. The LHAP curriculum will be tailored to reach students, community members, and healthcare professionals and LHAP graduates will be channeled into a new Lung Health Corps, a volunteer network developed to engage key partners at the local, state and national level in a coordinated advocacy program. Finally, the BREATHE Children's Center's mission includes a deep commitment to training the next generation of scientists engaged in children's environmental health research. The Development Core (led by Drs. Hansel and Koehler) will expand and diversify the engagement of early career investigators conducting children's environmental health research through pilot projects and development activities. Complementary pilot programs will provide a mechanism to engage early investigators, to promote agility in responding to emerging environmental hazards and to adapt new approaches to translating scientific discovery into action and policy.