We are proud to present the 2022 intern class for the residency programs within the Department of Medicine. All members of this internship class are exceptionally accomplished students from top medical schools. The richness and diversity of interests that this class represents is truly remarkable.
We are deeply grateful to our faculty, staff, housestaff, nursing staff and hospital administrations for making Department of Medicine residencies such sought-after programs that attract unique and diverse applicants. Thank you for your dedication throughout the recruitment process and contributing to such a successful match.
Congratulations to the 2022 Intern Class: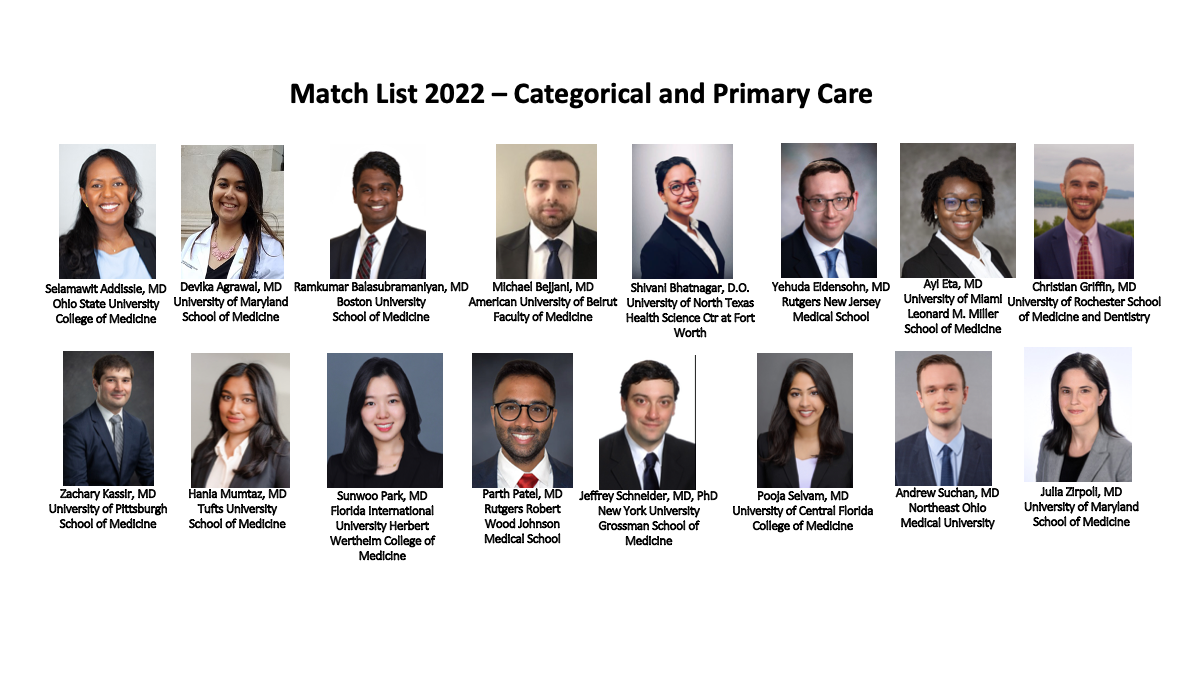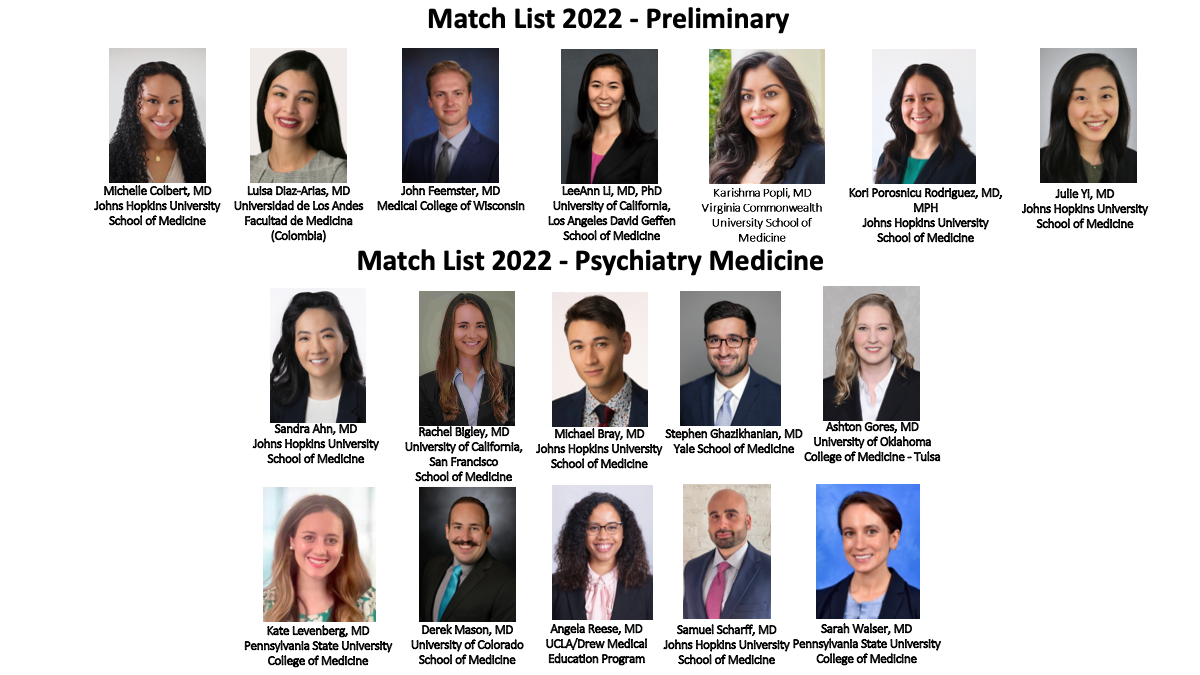 *Click to enlarge photo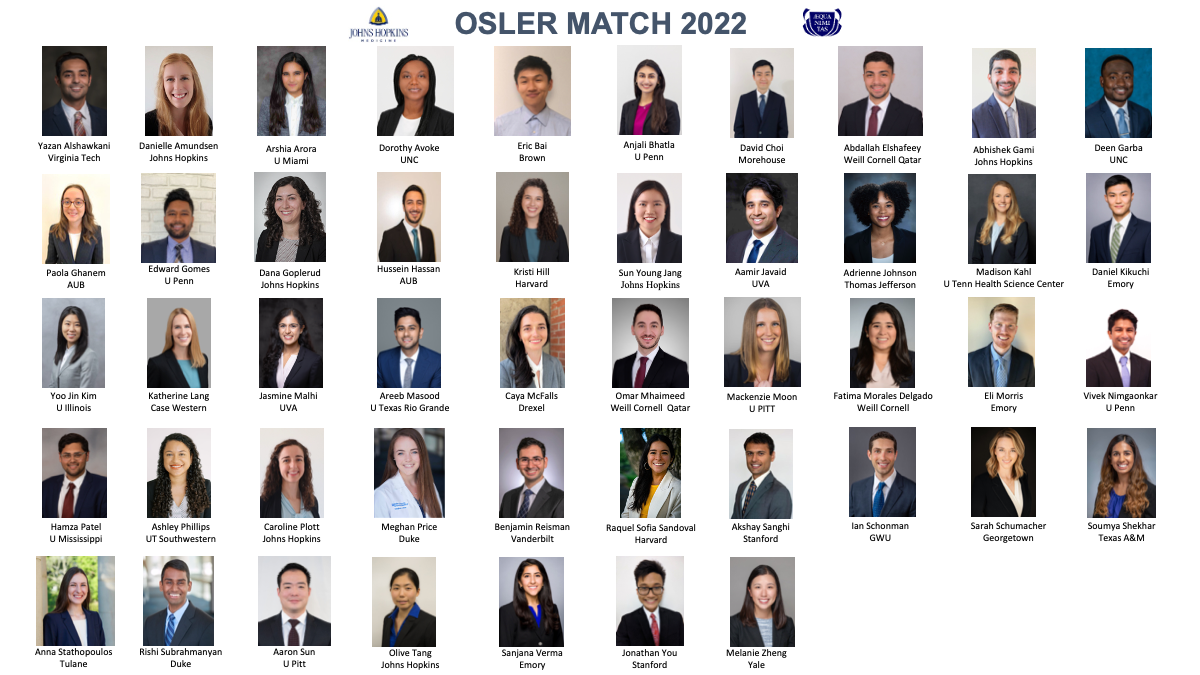 *Click to enlarge photo
Click here to view the list on The Osler Connection.