Thank you to all those who attended or viewed Dr. Mark Anderson's final State of the Department address and the opening of JHH and JHBMC Medical Grand Rounds. Listed below are a few highlights and accomplishments from members of the DOM in the past year.
Director's Appreciation Awards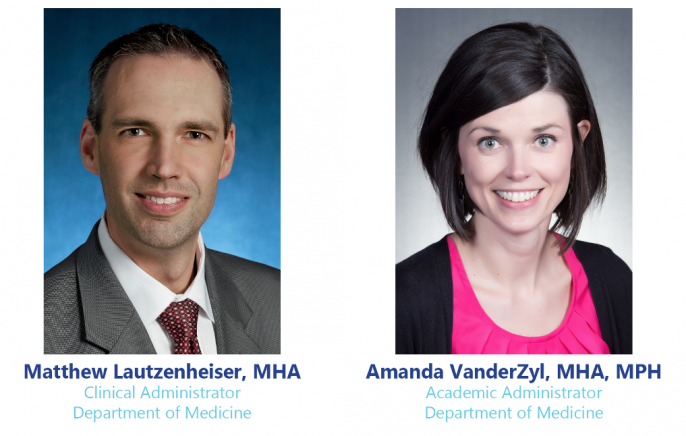 Vice Chairs

Division Directors

Fellowship Directors

Residency Pathway Directors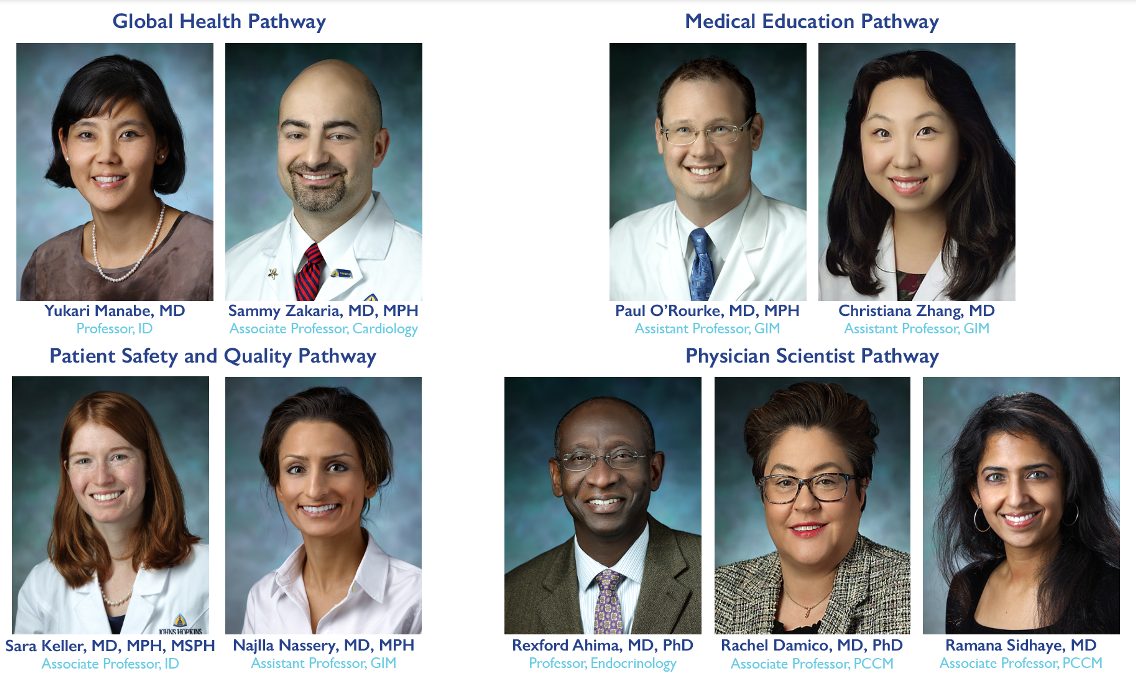 The BEAD Core maintained a high level of engagement in FY22:
191 faculty and their trainees were provided research support services
74% were junior faculty members
Over 2,883 hours on 246 projects
55 manuscripts submitted with 36 accepted
26 grants submitted: 5 funded, 18 pending
Department of Medicine & Whiting School of Engineering Events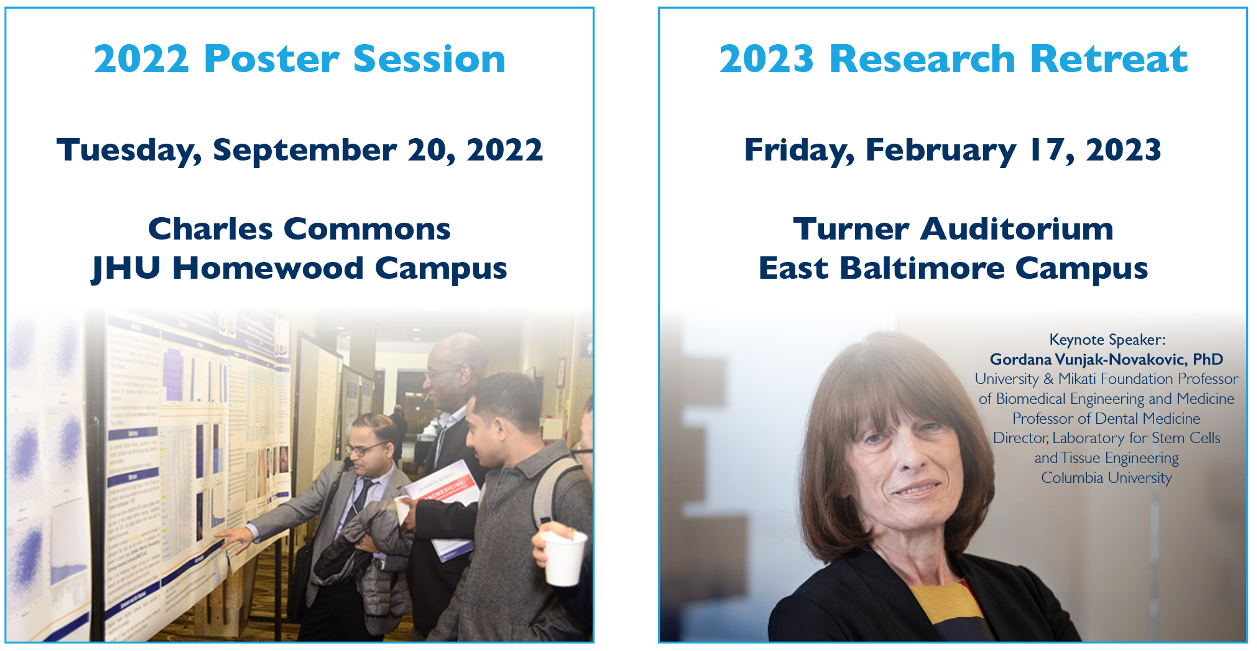 Register for the 2022 Poster Session here.
Lou and Nancy Grasmick Scholar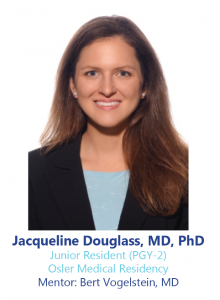 J. Mario Molina Scholars

Development Updates
Notable gifts in the past year
$7.5M pledged to endow the Hugh Calkins and the Marvin H. Weiner and Jacqueline J. Bernstein Cardiac Arrythmia Center in the Division of Cardiology
$2M from the Howard and Abby Milstein Foundation to establish the Howard Milstein Program in the Johns Hopkins Center on Aging and Immune Remodeling in the Division of Geriatric Medicine and Gerontology
$1.5M bequest from Mary Claire Miller to endow the James Miller Endowed Fund for Women's Cardiovascular Health
$750K from Ioannis Alafouzous to support three Center for Innovative Medicine Scholars
$500K from the Secunda Family Foundation for the Geriatrics Scholars Program
$340K for the Tidmore Lawrence Endowed Lectureship in the Osler Medical Residency
$250K for the Plank Scholars Program in Rheumatology supporting junior faculty
$200K unrestricted gift from grateful patient to Dr. Antoine Azar in Allergy/Immunology
Professorships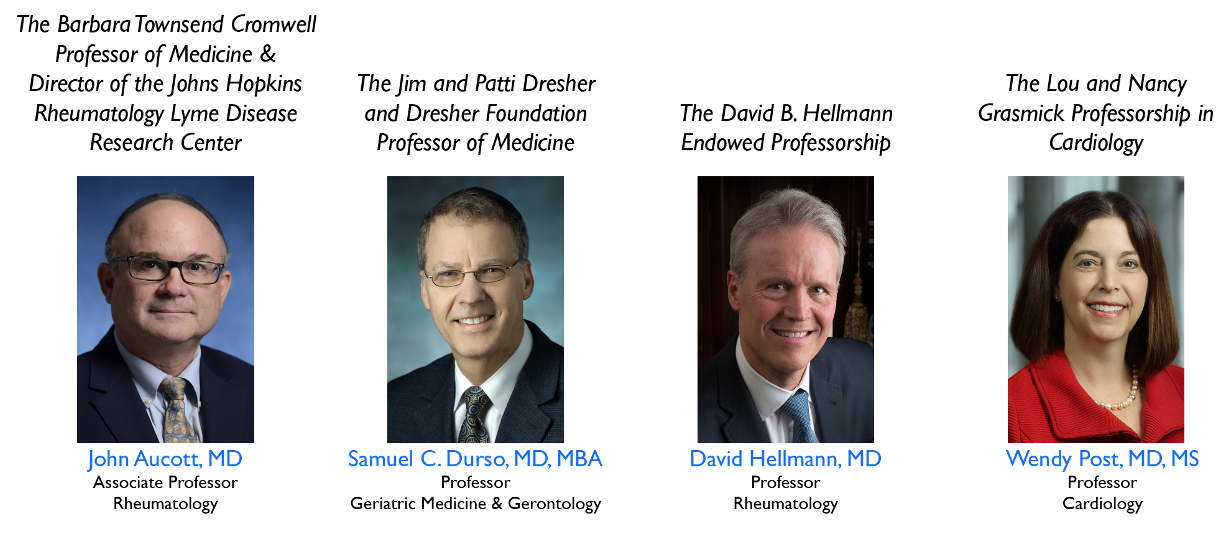 Interim Leadership
Dr. Nadia Hansel has been named Interim Director of the Department of Medicine effective September 16, 2022. Learn more.