On Friday, Sept. 30, we will conclude National Sickle Cell Awareness Month with a celebration of patient contributions to sickle cell disease research at Johns Hopkins. We are gathering to honor the memories of John and Brett Paul, brothers whose courageous participation in sickle cell disease research helped lead to the first FDA-approved therapy for sickle cell disease. The event will be held in the Chevy Chase Bank Auditorium.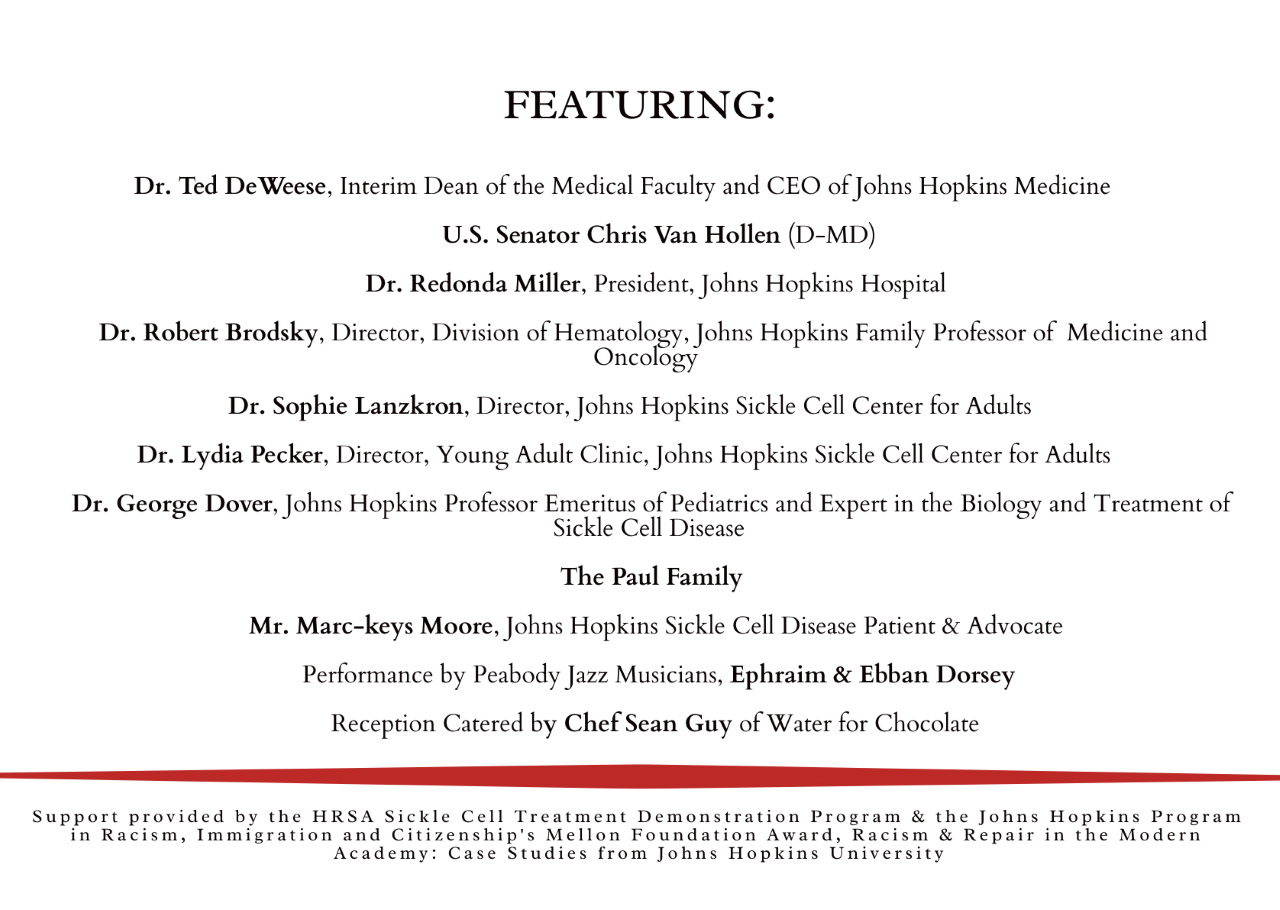 Please RSVP using this link: forms.microsoft.com/r/eih1jqbe2Z
Questions can be addressed to Lauren Anthony (Lanthon9@jhu.edu).