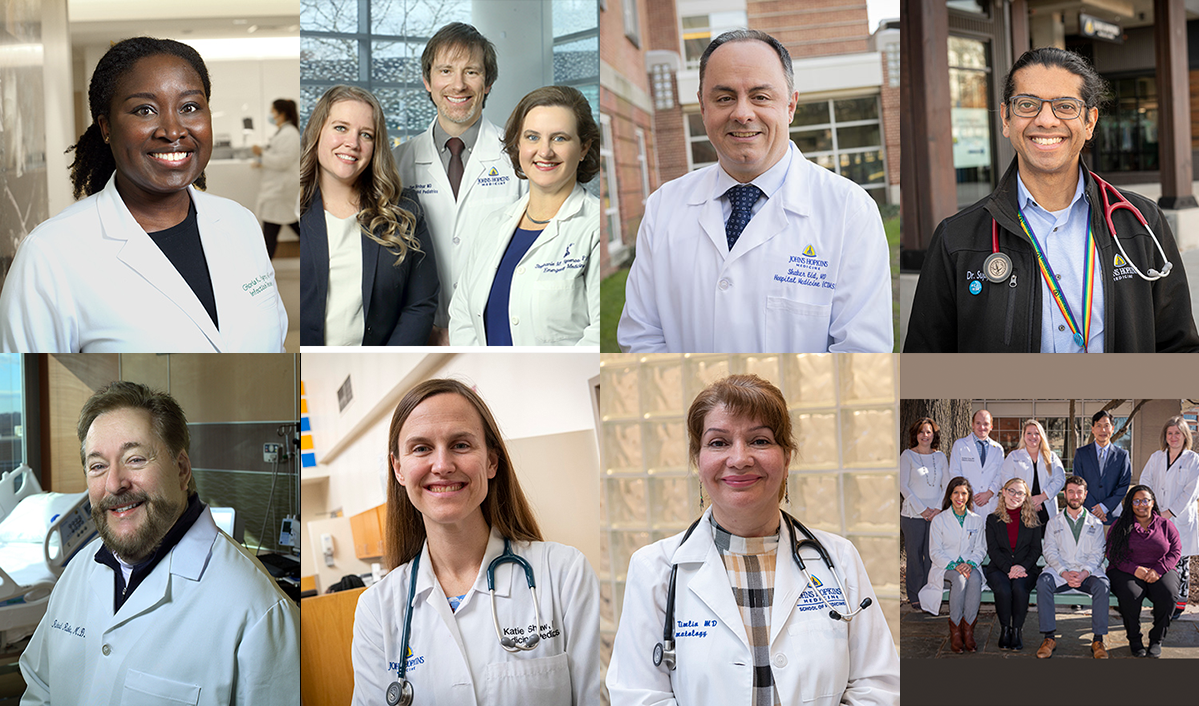 Congratulations to the winners of this year's Johns Hopkins Medicine Clinical Awards for Physicians and Care Teams from the Office of Johns Hopkins Physicians. Clinicians and care teams were recognized by their peers for their commitment to the mission of Johns Hopkins Medicine and their consistent dedication to providing excellent patient care. This year's awardees will be honored at a ceremony on April 4 in Turner Auditorium on the East Baltimore campus.
The below clinicians and care teams from the DOM were recognized out of more than 300 clinicians nominated (in the order they appear above):
To view the full list of 42 award recipients from seven hospitals, click here.