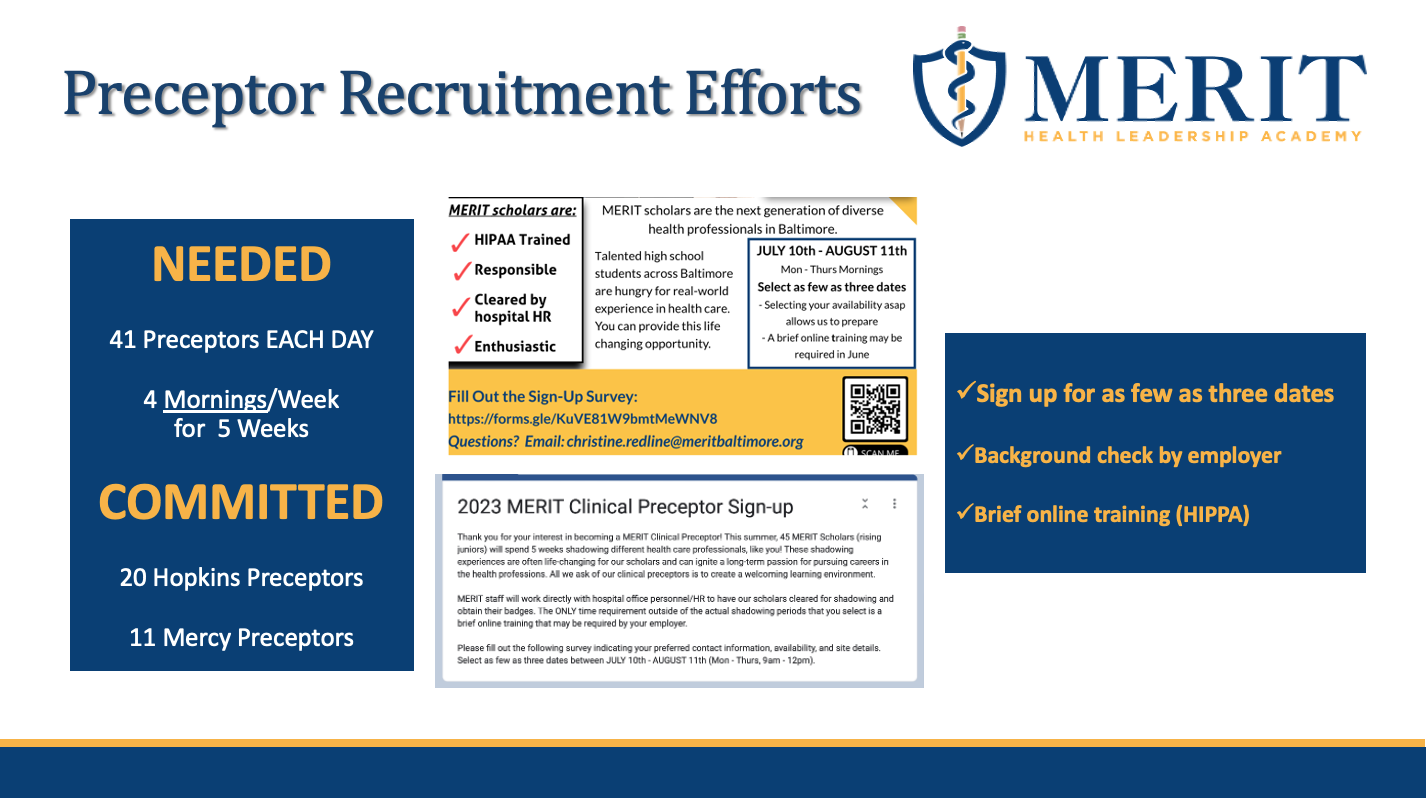 This summer, 45 MERIT Scholars (rising juniors) will spend 5 weeks shadowing different health care professionals, like you! These shadowing experiences are often life-changing for our scholars and can ignite a long-term passion for pursuing careers in the health professions. All we ask of our clinical preceptors is to create a welcoming learning environment.
MERIT staff will work directly with hospital office personnel/HR to have our scholars cleared for shadowing and obtain their badges. The ONLY time requirement outside of the actual shadowing periods that you select is a brief online training that may be required by your employer.
Please fill out the following survey indicating your preferred contact information, availability and site details. Select as few as three dates between July 10 - August 11 (Mon - Thurs, 9 a.m. - 12 p.m.).