Do you have a patient with a penicillin allergy? About 10 percent of the U.S. population reports having an allergic reaction to penicillin, but less than one percent is truly allergic, according to the Center for Disease Control and Prevention. This results in the unnecessary use of broad-spectrum antibiotics, which can create more problems like causing antibiotic-resistant bacteria, prolonged hospitalizations and side effects like diarrhea or rash.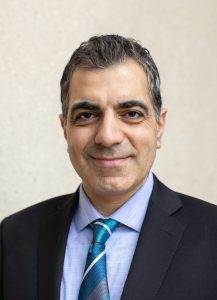 The good news is the Allergy and Clinical Immunology Clinic at the Johns Hopkins Bayview Medical Center performs penicillin allergy evaluations multiple times a week. The clinic, directed by Dr. Antoine Azar, associate professor and interim director of the Division of Allergy and Clinical Immunology, and Kristin Brown, ARNP, has partnered with other clinics in hematology/oncology, orthopedic surgery, bariatric surgery, obstetrics/gynecology and more to set a best practice alert (BPA) in Epic to automatically recommend testing for any patient listed as having a penicillin allergy. Tests have found that more than 95 percent of patients are found to not be truly allergic to penicillin, enabling providers to prescribe more targeted antibiotics and improve patient outcomes, including reduced rates of post-op infections, readmissions and shorter inpatient stays.
Providers and patients can learn more about penicillin allergy evaluations here or call 410-550-2300 to set up an appointment.