Thank you to everyone who attended the 2023 DOM Clinical and Education Retreat. We'd like to say a special thank you to Dr. Joshua Hartzell, our keynote speaker, who gave an engaging and interactive talk entitled, "Disruptive Leadership Driving Change in Medicine" and discussed ways in which each of us can promote positive change. View his slides here. A recording of this presentation will be available on our DOM Mediasite Showcase by next week.
After the keynote, Drs. Belinda Chen and Peter Greene discussed "How Will AI Disrupt Medicine" from both a patient care and education lens during the clinical and education workshop.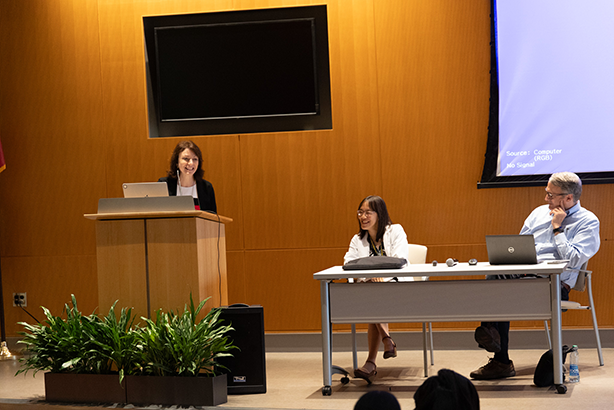 The teaching competition was a highlight again this year, as Drs. Vivian Altiery De Jesus, Jelani Grant and Urveel Shah each presented bite sized educational presentations on different topics while judges Drs. Gail Berkenblit, Joe Cofrancesco and Rachel Levine selected a winner as the most effective. Congratulations to Dr. Vivian Altiery De Jesus, the 2023 winner of the DOM Teaching Competition. Thank you to our coaches Drs. Zachary Lorenz, Ty Sweeney and Beau Landry-Wegener, who also served as emcee.
The retreat finished with the Clinical Case Problem Solving and lunch. Thanks to Dr. John Woller for presenting the case and to Dr. Daniel Brotman, who served as our diagnostic expert tasked with solving the case in front of our live audience.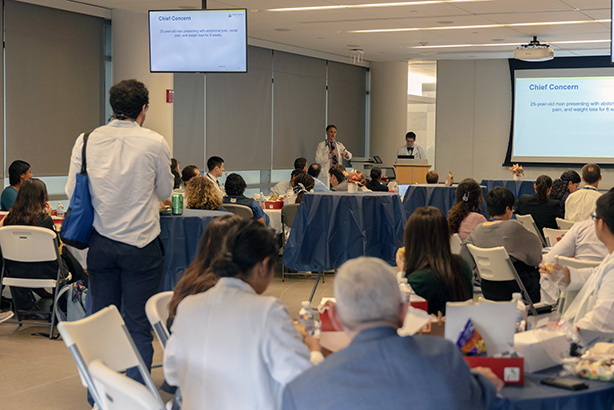 To view the retreat booklet including the agenda and speaker bios, click here.