First, we'd like to reiterate our sentiments expressed during National Nurses Week. We truly appreciate the work each and everyone of you does on a daily basis and hope you enjoyed this week honoring you.
MPCU Receives Nurse's Award
On May 18, the Medical Progressive Care Unit received an award from the Osler housestaff for special recognition of their nursing care. On hand to receive the award were Lara Street, nurse manager, Mike Cox, Joe Reinhart and Carrie Outten.
P
CCU Celebrates 3 Years CLABSI Free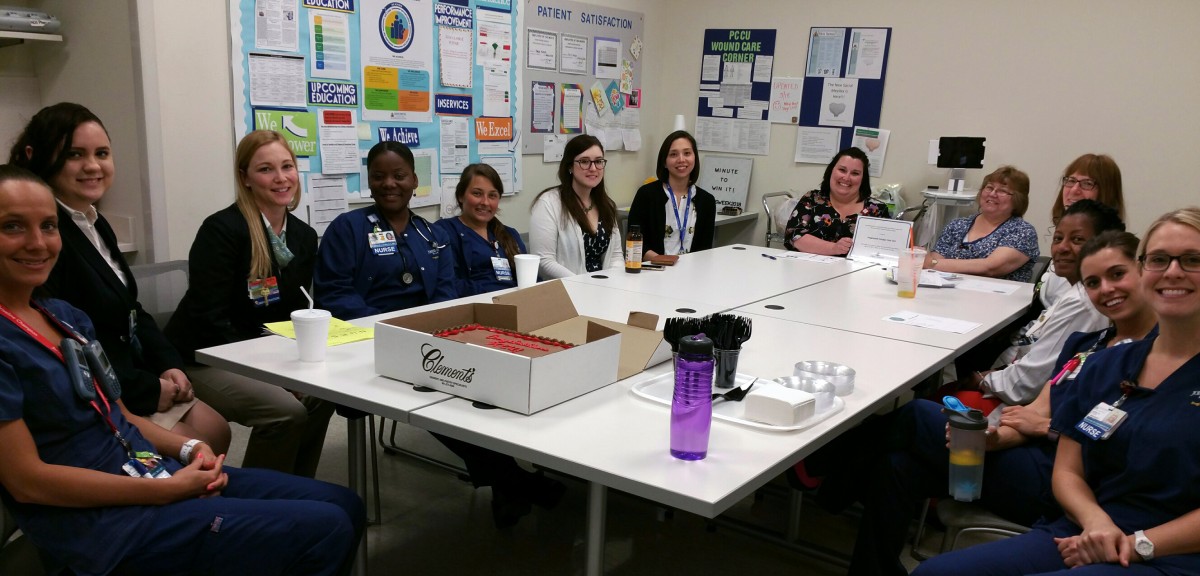 Day of Service
Nurse managers from the DOM participated in the 2018 Johns Hopkins National Nurses Week Day of Service on Friday, May 11. They helped with green space projects The 6th Branch.
Erica Hall Named to Top Nurses List
Erica Hall, MSN, ANP-BC, CDE, was one of seven Hopkins nurses to be named one of Baltimore Magazine's 2018 Top Nurses.
Eleni and Robin Completed Their Degrees
Eleni Flanagan, assistant director of nursing, completed her doctorate of nursing practice and Robin Lewis-Cherry, nurse manager on Nelson 3, received her master's of nursing.