Department of Medicine Grand Rounds Gets New Home
Over the past few months, the Department of Medicine has been working on migrating our Medicine Grand Rounds archive to a new hosted Mediasite environment that expands our storage capacity and opens new opportunities for department team members to capture education for faculty, interns, residents and patients.  
The new showcase is available at https://jhm.mediasite.com/mediasite/Showcase/dom-grand-rounds. Links to the current Mediasite host will no longer be accessible on Friday, August 13, 2021.  
Capture and Deliver Educational Resources within the DOM
Mediasite is a platform offering capture, live streaming, playback and engagement of video content. Department of Medicine team members now have access to MyMediasite where users can capture content with Mediasite Mosaic on the Mac or Windows device, upload recorded videos such as Microsoft Teams or Zoom meetings or pull in video content from other resources such as YouTube and Vimeo with just a link to the video.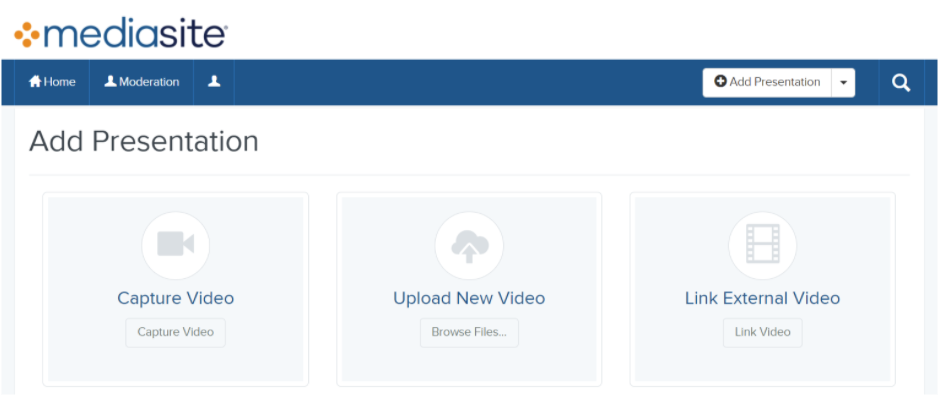 Learn More About Mediasite
Over the next few weeks, we will be offering informational sessions to learn about the Mediasite platform and how you can put it to work for your educational initiatives. Interested in learning more? Please complete this form to receive information about these upcoming sessions. 
Frequently Asked Questions
Who can use the Department of Medicine Mediasite service?
This hosting environment can be utilized by all members of the Department of Medicine for projects focused on DOM team members, intern/residency training, patient education and general public health education projects. 
Is there a cost to use this platform?
With this transition, the Department of Medicine Office of Education will be supporting the full cost for all divisions involved to use the MediaSite platform. Currently, there is no cost to divisions or individual programs to utilize the Department of Medicine Mediasite cloud.  
How do I learn more about Mediasite Mosaic?
An online course on how to get up and running with Mediasite Mosaic can be found on the Mediasite U learning website.
-Wes Linda, Web Administrator