Thank you all for attending Dr. Anderson's State of the Department address and the opening of Medical Grand Rounds. Your interest and participation in the successes and future of this department are a huge part of what makes it the productive and accomplished department it is.
Listed below are a few highlights of the presentation and of your accomplishments in the past year. You can access a recording of the presentation as well as Dr. Anderson's slide deck from the DOM MediaSite Showcase.
Director's Appreciation Awards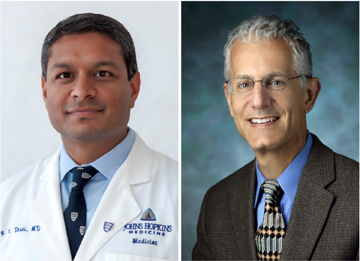 Thank you to Dr. Sanjay Desai for leading the Osler Medical Residency for the past decade and leading our department's educational activities as vice chair for education.
Thank you Dr. David Thomas for leading our Division of Infectious Diseases for the past 15 years and driving discovery for underserved populations.
Clinical and Education Retreat
In light of the updated guidance for in-person gatherings, the DOM Clinical and Education Retreat has been postponed to Friday, May 13, 2022.
The one-year fellowship will provide a $35,000 stipend (plus an additional $5000 for travel) to support a project that promotes diagnostic excellence and the reduction of diagnostic error. The Letter of Intent is only 1 page.
Applications are due Wednesday, September 15. Learn more.
Nominations for the IEE Outstanding Educator Awards, in multiple categories, are open year round. Self nomination is now permitted (added this year).
Learn more or submit a nomination here.
The DOM Medicine Grand Rounds archive has been moved to a new home that expands our storage capacity and opens new opportunities for department team members to capture education for faculty, interns, residents and patients.
Click here for the new MediaSite Showcase
A recording of the State of the Department presentation is already available at the above link. The slide deck is available under the links section. Email MedicineMatters@jhmi.edu if you have trouble accessing it.
FY21 was the highest level of DOM BEAD Core research support yet.
203 faculty and their trainees were provided research support services
68% were junior faculty members
Over 2267 hours on 236 projects
42 manuscripts submitted with 27 accepted
27 grants submitted: 10 funded, 15 pending
BEAD Core can enhance projects from planning stages to IRB/Data Trust review to analysis and interpretation. To sign-up for a BEAD Core consult, simply write BEADCore@jhmi.edu.
Lou and Nancy Grasmick Scholar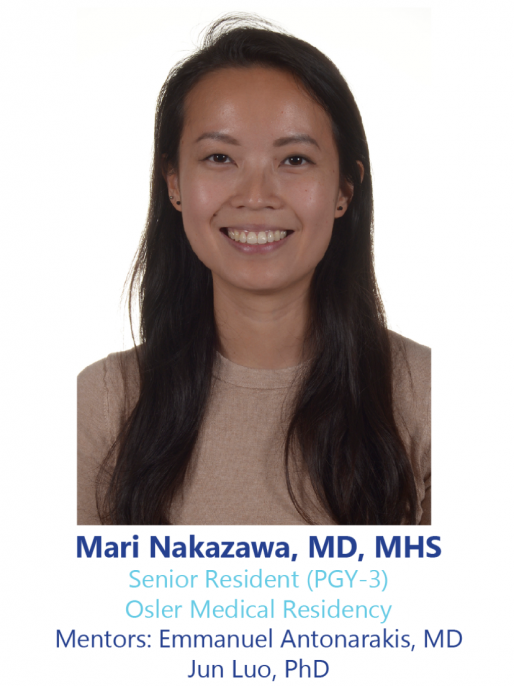 J. Mario Molina Scholars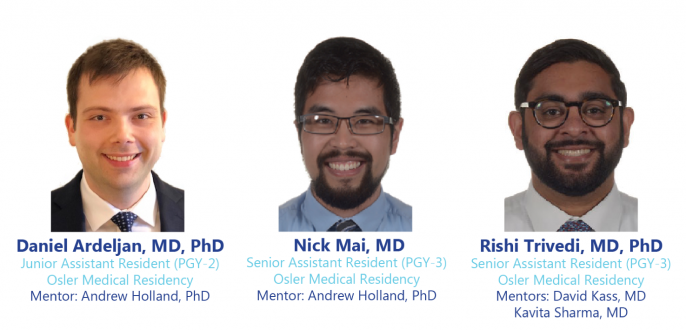 Development Updates
Notable gifts in the past year
$2.5M for the David Hellmann Endowed Professorship
$2.1M for the COVID-19 Response Fund
$1.25M for the Mary McCormick Meyer Diabetes Patient Education Endowment Fund
$1.25M for the Dresher Professorship
$1M for the Bentivoglio Family COVID-19 Discovery Fund
$857K for the Center for ID Research
$500K for the Lyme Center & Comprehensive Care Practice
$500K for the Karen and Ethan Leder HAP Research Scholars (2) in basic biology of aging and to advance the Human Aging Project
The Notkins Biomedical Research Grants Program bequest in support of the Osler Physician-Scientist Pathway
Professorships